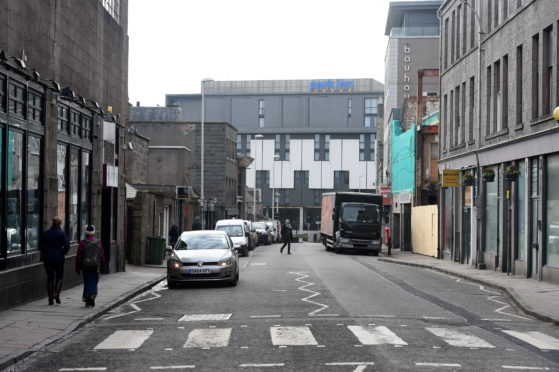 A sheriff has refused to put a man on the sex offenders register, sympathising that he simply "got carried away while necking."
Callum Livingston appeared at Aberdeen Sheriff Court yesterday after he admitted exposing himself on Langstane Place.
The court heard that at around 3.45am on February 3, two police officers saw the 19-year-old sheltered in a doorway with a woman.
Fiscal depute Christie Ward said: "Around half an hour later they returned and he was still present, kissing the female."
But the officers noticed he also appeared to be performing a sex act on himself.
Livingston's solicitor Peter Shepherd said: "He had been drinking heavily that night.
"He was in the company of a young lady and they were kissing but, as far as the act itself is concerned, it was facing a window and wasn't visible to members of the public.
"No one was any the wiser."
While offences of this nature typically result in someone spending five years on the sex offenders register, Sheriff Valerie Johnston suggested it would be a "disproportionate" punishment.
After adjourning to consult her law books, she said: "He was very reckless but he wasn't intending to gain sexual gratification for doing what he did in public.
"It doesn't seem to me, going by the huge amounts of legislation, that it warrants giving him five years' notification.
"It seems he got carried away while he was necking."
She added: "This is the first time you have appeared in a court and what you did was between two consenting adults, albeit in a public place.
"I will not make you subject to sex offences notification requirements – by the skin of your teeth."
Livingston, of Westfield Gardens in Westhill, was fined £400.