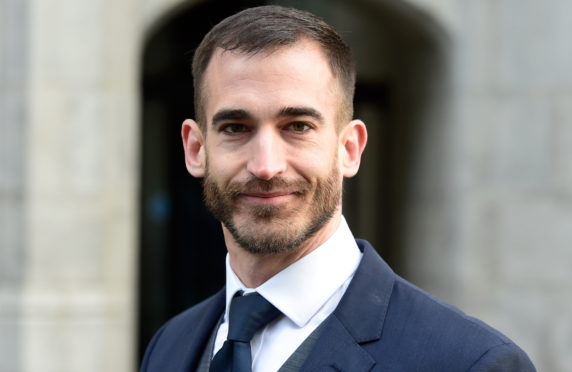 The balance of power could dramatically shift at Aberdeen's Town House following the shock resignation of a Conservative councillor last night.
There will now be two by-elections held in the Bridge of Don ward, following the death of the SNP's Sandy Stuart, with Tory Brett Hunt now announcing he will step down as well.
With two new councillors to be elected, the ruling Conservative, Aberdeen Labour and independent administration could lose the slender one seat advantage they hold over  the SNP opposition.
Following the 2017 elections, the coalition was formed of 11 Tories, nine Labour and three independents – giving a total of 23 and a majority of one.
The opposition SNP and Liberal Democrat groups currently have a combined total of 22 – meaning should either group win both by-elections, the current alliance would not have a ruling majority.
Mr Hunt, who was elected in 2017, had been dubbed "the councillor for Bridge of Dubai" by the opposition as his oil job meant he is away on long rotations and he could only rarely attend council meetings.
He has now handed his letter of resignation to council chief executive Angela Scott.
It reads: "When I was elected as a councillor for Bridge of Don in the Aberdeen local elections in 2017, it was one of the proudest moments of my life.
"As everyone in the north-east knows, those of us who work in the energy sector have endured and continue to endure a tumultuous period. Like many others, I have gone where the work has taken me.
"However , it has become clear that a permanent return to Aberdeen is not likely in the near future.
"I hope people will understand that there are times when we must put family first. That leads me to the regrettable decision of resigning as a councillor for Bridge of Don effective today."