Sir Rod Stewart brings down curtain on AECC… And announces return date for P&J Live
By
Jon Hebditch
July 17, 2019, 7:00 am
Updated: July 17, 2019, 10:11 am
Rock legend Rod Stewart brought the curtain down at the AECC last night and delighted a packed crowd with five decades' worth of hits in the Granite City.
And the iconic singer also revealed that tonight was not going to be the only night he would play the north-east, as he announced he would return to the city to play P&J Live in December.
Fans of the superstar had to put away their Handbags and Gladrags when his outdoor gig was cancelled last month at the 11th hour following a bout of adverse weather.
Sir Rod's concert, which would have been his first before an Aberdeen audience in nearly 10 years, was rescheduled for last night.
The event was the final major music event at the Bridge of Don venue, which will be replaced this year by the £333 million arena in Bucksburn.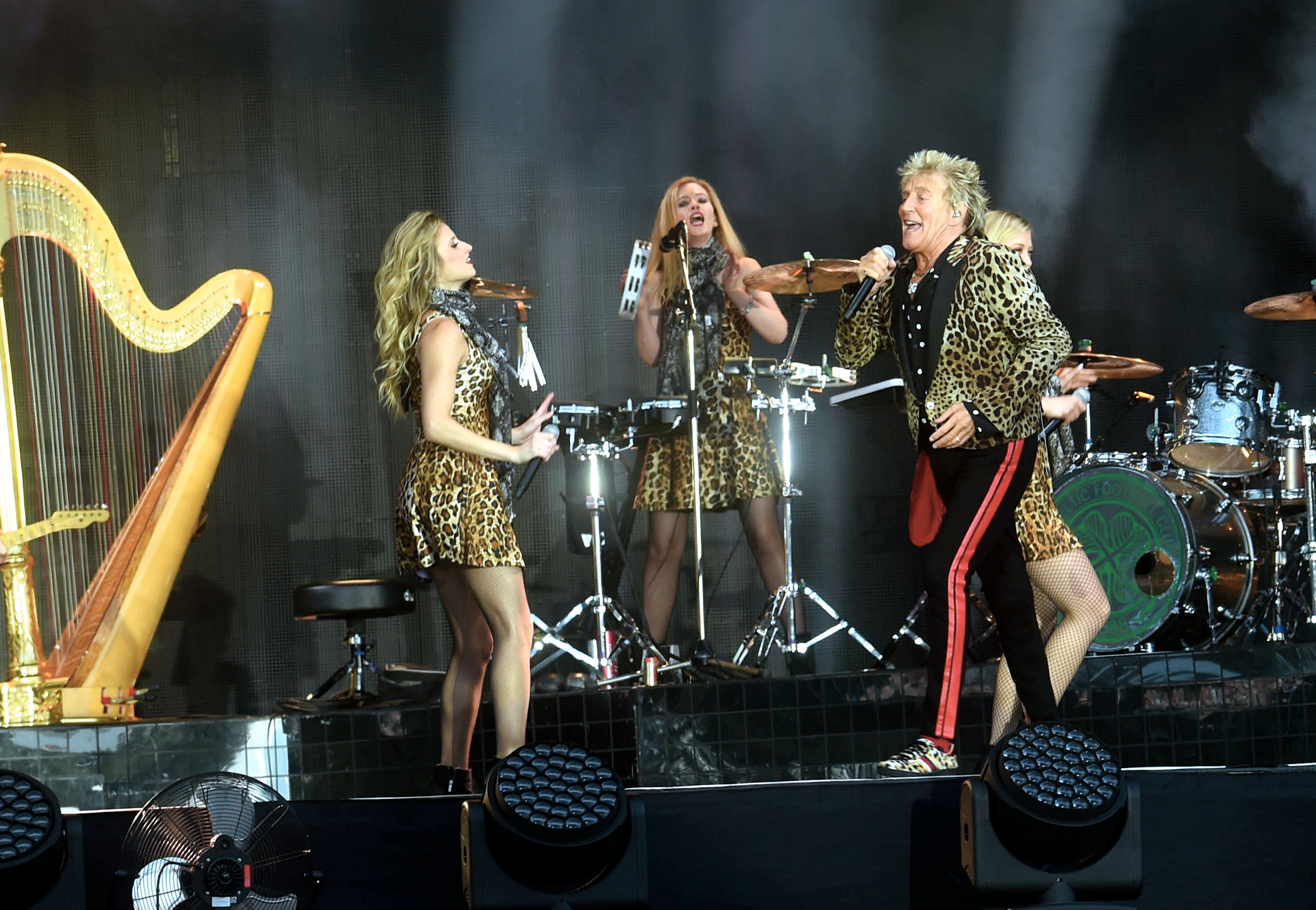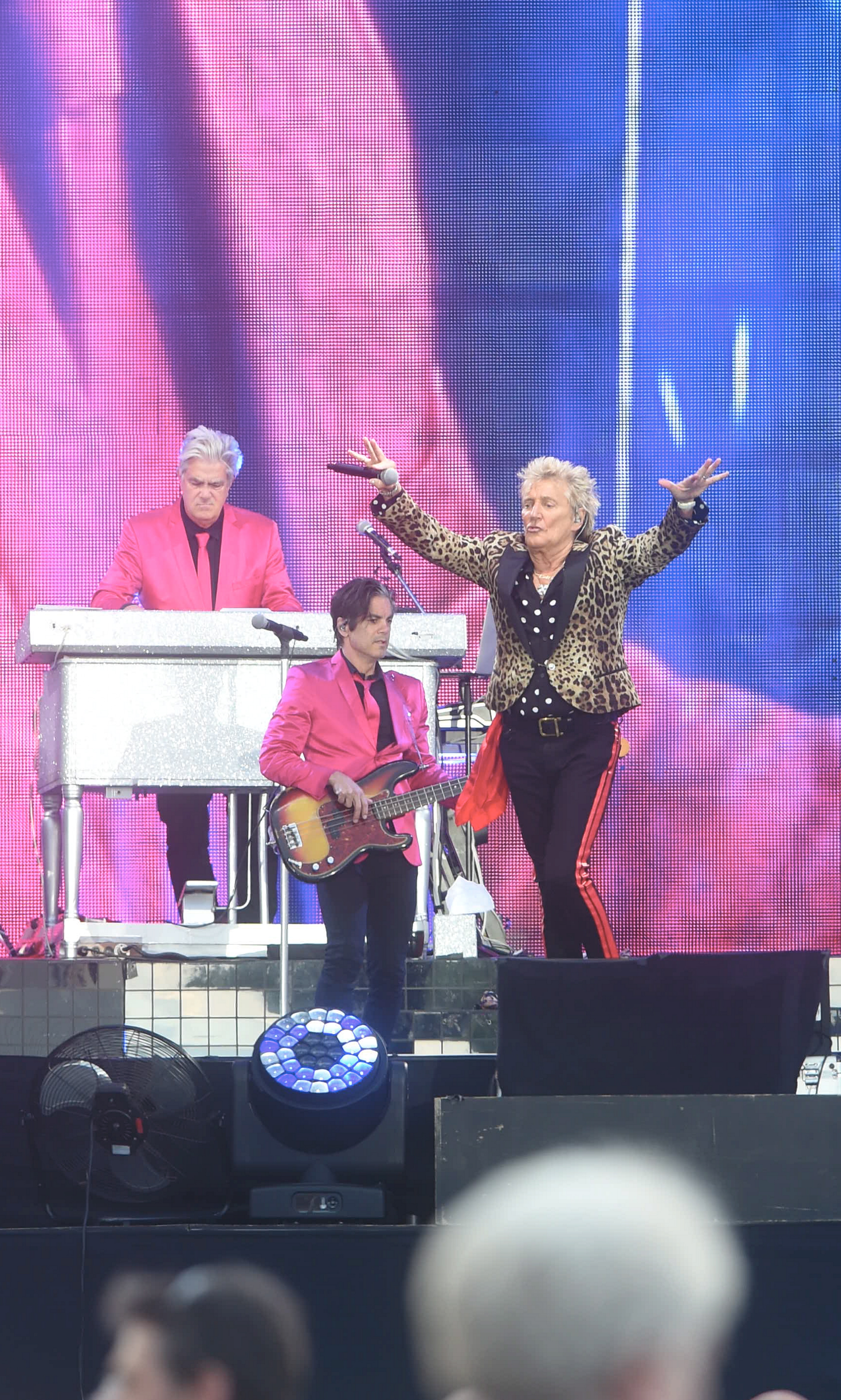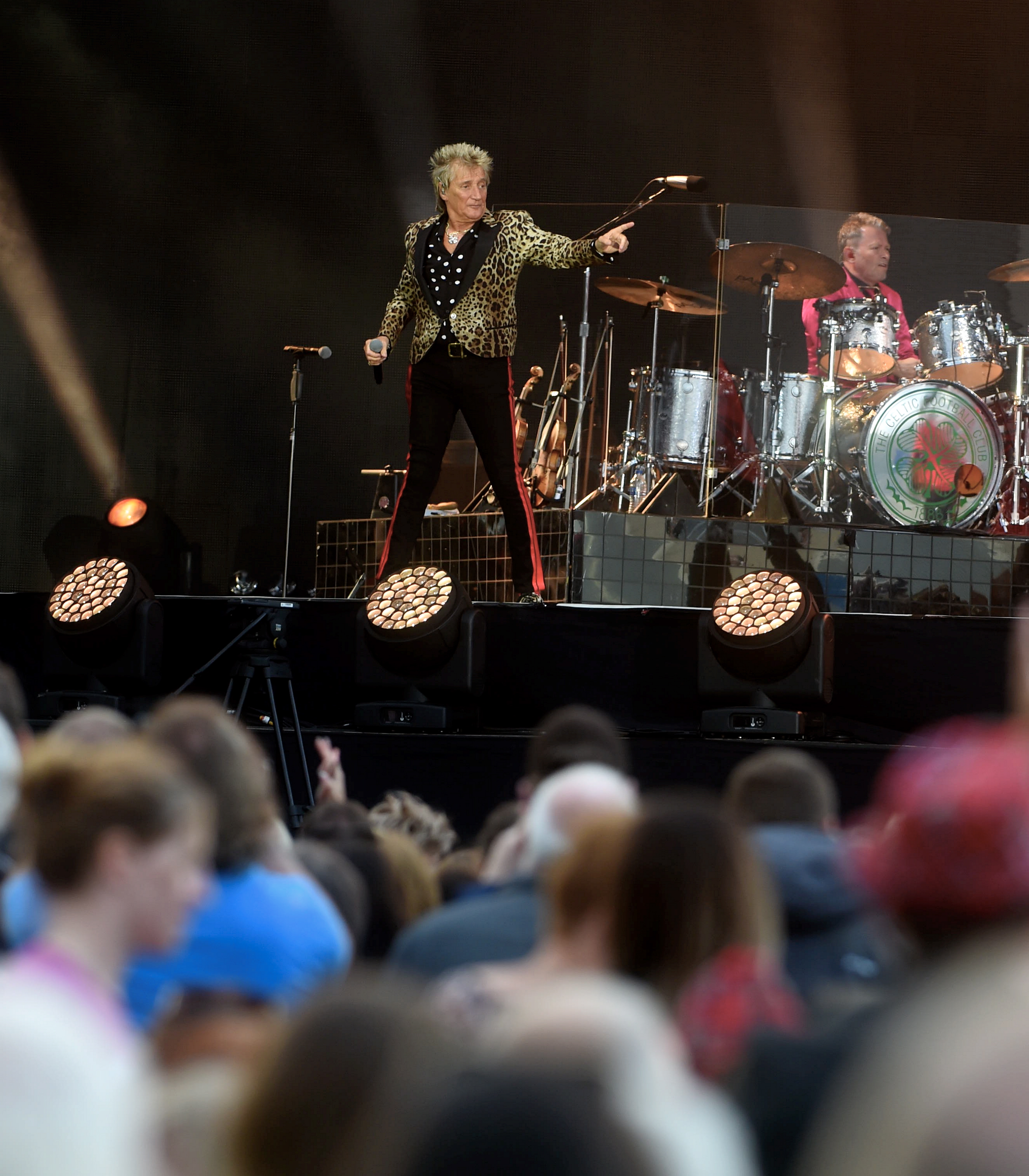 First opened in 1985, the ageing venue hosted the likes of Oasis and Elton John, as well as huge conferences like Offshore Europe, but it will now close permanently with the land likely to be sold off.
But yesterday, Sir Rod gave the venue a fitting send-off with a hit-packed trawl through his back catalogue, as well as songs from his latest, and 30th, album, Red Blood Roses.
Revellers were piped in with traditional Scottish songs before Sir Rod took the stage, clad in his signature leopard print coat, with fireworks announcing his arrival.
Opening with a rousing rendition of Having a Party, a cover of Sam Cooke, the crowd needed no encouragement to join in.
The raspy-voiced 74-year-old showed little sign of his age as he sang through hits like Young Turks, Rhythm of my Heart – which he dedicated to those who died in the D-Day landings – Maggie May and Baby Jane.
And the man himself showed no signs of his affinity for Scotland dimming, as he confirmed he would be the latest superstar act to appear at the DC Thomson-sponsored venue.
He said: "Last night was a phenomenal sell-out show which I'm so glad we could make happen, so I'm delighted to tell you all that I'm coming back.
"You know I love performing in Scotland, so as well as my three shows down the road in Glasgow I'm coming to Aberdeen again too.
"It will be great to see you all again so get ready to party with me this December."
Aberdonian Jill Greig marked a milestone at the gig – it was her 50th since she started following the rock icon in the early 1980s.
Mrs Greig from the Garthdee area said: "My cousin first lent me his album and I liked his music and now all these years later this is my 50th time seeing him.
"My first gig was at Ibrox in 1983. This year, I was at Amsterdam in May and I plan on seeing his two gigs in Glasgow.
"I wasn't too disappointed with the cancellation as I live locally and didn't have to book hotels but I can see how others would be."
Meanwhile, Gerry Bryson, from Glasgow, revealed he had been following Sir Rod since the 1960s and estimated he had seen him live more than 50 times.
The 72-year-old said: "I saw my first gig in England in 1964 and have been following him ever since. He's a brilliant entertainer."
Sir Rod famously played to 3.5 million people in Brazil in 1994 and, while last night's crowd was far smaller, the superstar showed the same passion.
The iconic singer eventually said goodnight and bid the crowd farewell, before Sailing off into the sunset with a performance of his 1975 number one hit.
Rod will return to Aberdeen to perform at P&J Live on December 7.