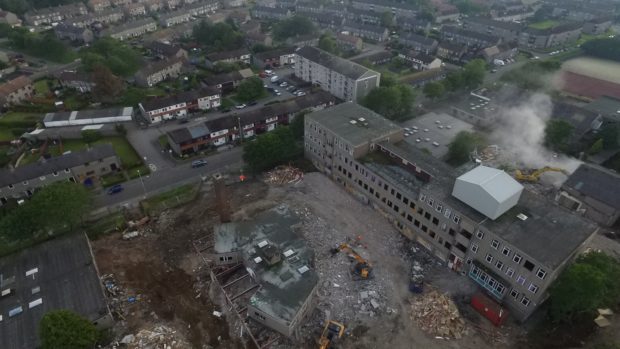 The demolition of an Aberdeen school, which was halted when baby gulls were discovered living in the roof, has resumed now that the birds have flown the nest.
Work on tearing down Kincorth Academy was brought to a standstill when animal welfare groups raised concerns about the legally protected seabirds who had made its former science building their home.
The demolition was due to be completed by October but was put on hold following the discovery.
TV wildlife expert Chris Packham was among those who commended the local authority for taking the step.
An Aberdeen City Council spokeswoman yesterday confirmed that work has now been given the go-ahead to continue.
She said: "Work is continuing to be carried out at the former Kincorth Academy in preparation for its future use to help the local community.
"The former Kincorth Academy is to be housing, and demolition works are progressing well as per the contract programme."
Keith Marley, a trustee of the New Arc animal rescue centre outside of Ellon, reported the matter to the police last month as he believed the council should have checked for any signs of the birds prior to beginning the project.
He has now expressed concerns that similar operations are going ahead without checks being carried out, but welcomed the council's decision to pause the project.
Mr Marley said: "I'm delighted that they did stop and listened to common sense and the law, because if they had continued it would have been illegal.
"My concern is that I've had three similar incidents in the past month with other organisations where they did go on – but at least the council did stop when they were alerted to it."
Council halts demolition of old school in Aberdeen after gulls found nesting on roof
Kevin Newell, founder and director of Humane Wildlife Solutions pest control firm, was among those working at the school and discovered the gull and three chicks in the roof insulation.
He said "a lot of hard work" had gone into stopping the demolition once the birds were spotted.
Mr Packham expressed delight at the "good news" online when he heard that tools had been downed.
He told his followers on Twitter that Humane Wildlife Solutions, the council and contractors were now "working together to make sure the chicks are safe".
Kincorth Academy, which opened in 1971, closed last year with pupils now being sent to the £47 million Lochside Academy instead.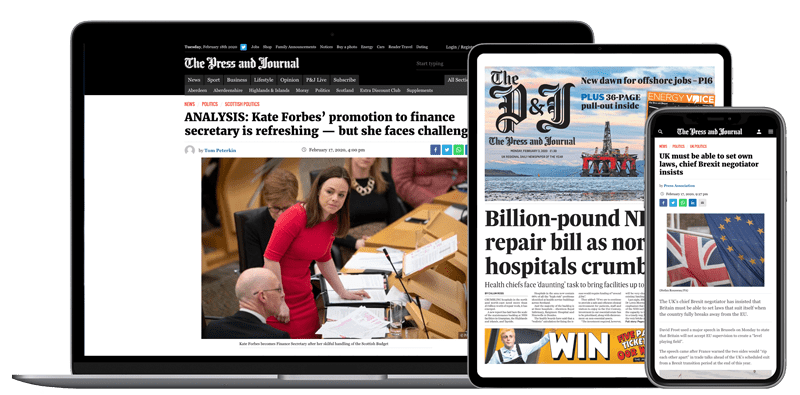 Help support quality local journalism … become a digital subscriber to The Press and Journal
For as little as £5.99 a month you can access all of our content, including Premium articles.
Subscribe