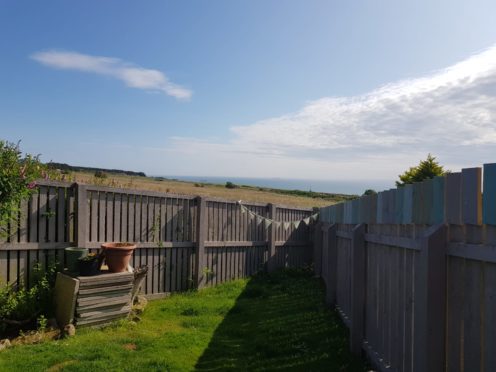 An Aberdeen suburb with "stunning" sea views and a reputation as a secluded fishing village is under threat from developers planning to build as many as 200 homes, residents fear.
People living in the east of Cove Bay are up-in-arms over Stewart Milne's proposals to build a "major" development on land opposite their houses.
The firm has lodged documents with the city council outlining the Stationfields scheme it wants to build on the green space between Falkland Avenue and the clifftop Aberdeen-Dundee railway line.
While the plans are still in the early stages, locals are concerned they will cause chaos if approved.
Dot Algie moved to Aberdeen last year after spending 38 years living abroad.
She purchased one of the new-build homes on the former Cove Rangers stadium site and had been warned her scenic North Sea view would likely change.
"The land has been like this for a long time and a lot of people are really going to miss it," she said.
"I was hoping we'd have the view for a little longer.
"I'm not really happy about it – but it is what it is."
One of her neighbours, who has lived on Falkland Avenue for more than 20 years, said: "Cove has a proud heritage of fishing but with all the building that's going on, that feeling is being lost.
"It's a sad time.
"Having a view like this is a luxury and we've not really got any right to it.
"My concern is that we need more amenities like sporting facilities and schools.
"If they need to build here, they should make it a train station so that everyone can benefit."
Meanwhile Catherine Kerr, who also lives on the street, said: "There's not much green belt land left around here.
"The field is quite often used for children playing and people walking their dogs.
"It's a beautiful view, and I think it's incredibly sad, but so many people lose their views to new developments these days."
A public consultation will be held at Altens Community Centre from 2-8pm on Thursday August 22.
A Stewart Milne spokeswoman said: "We are still in the early stages of the planning process and welcome feedback from members of the community.
"As part of this process, our team will meet with interested parties and relevant stakeholders to demonstrate our vision for further enhancing the existing area."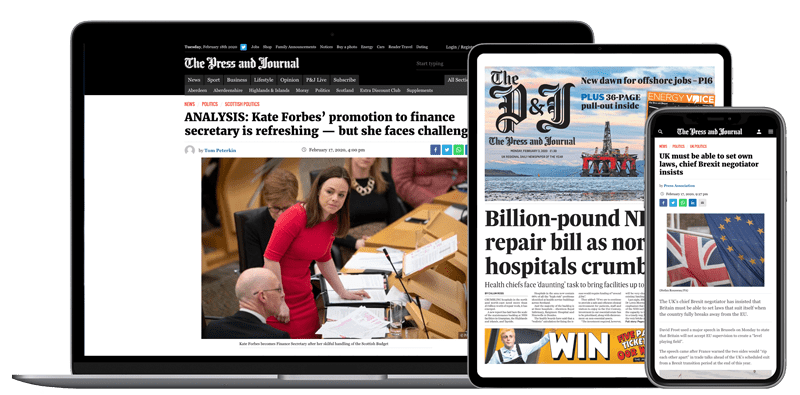 Help support quality local journalism … become a digital subscriber to The Press and Journal
For as little as £5.99 a month you can access all of our content, including Premium articles.
Subscribe