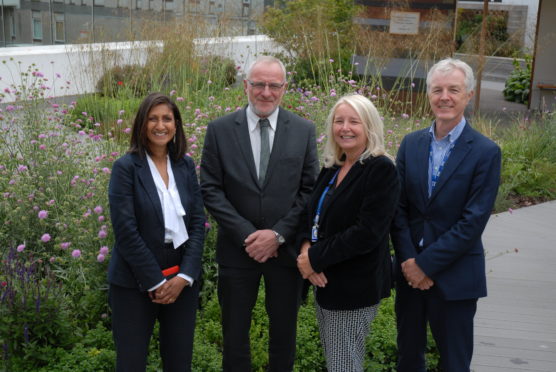 A multi-million pound upgrade to Aberdeen Royal Infirmary has been completed.
The "ARI reconfiguration project" has brought about "vast improvements to patient experience" according to construction firm Robertson, which undertook the work in partnership with NHS Grampian.
The £37 million development has taken six years, and is the second major project for the hospital by Robertson after it worked on the £81 million Emergency Care Centre, now known as the Matthew Hay Building.
The project will also create improved access at the hospital and reduce the risk of patient backlog.
Patients continued to receive treatment while work was carried out to the numerous surgical wards, departments and theatres.
The project has resulted in two new community areas at the Foresterhill complex, the Robertson Family Roof Garden and the Suttie Art Space.
Deputy chief executive of NHS Grampian, Graeme Smith, said: "This has been a very challenging project which required many services to move temporarily to make sure that the work could be done.
"The staff have been fantastic and it just shows what a great result we can get when the staff, contractor and project management work in close partnership."
Managing director of Robertson, Gordon Milne, added: "This has been a project we've been proud to be a part of for the past six years, and to see it through to completion is a great achievement for all of the team."
The news comes days after preparatory groundworks were completed for the construction of a new hospital and cancer treatment centre at Foresterhill.
The £163.7 million Baird Family Hospital and Anchor Centre are expected to be completed in 2021.
NHS Grampian has taken steps to ensure vulnerable patients are protected during building work.