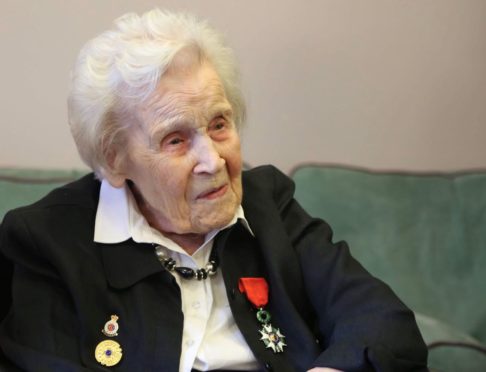 She was just 21 when she was recruited from Aberdeen University to join the crucial work being done at Bletchley Park.
And now, 98-year-old former codebreaker Helene Aldwinkle has been presented with the insignia of Knight of the Legion d'Honneur – France's highest civilian and military honour.
It was back in 1942 the then Helene Taylor left Scotland for only the third time in her life, travelled to a place she did not know and lived with complete strangers, to do work which she could not even be told about until after she had arrived.
She was chosen by a senior codebreaker, Stuart Milner-Barry, to work in Bletchley Park's Hut 6, the department tasked with deciphering Enigma messages sent by the German army and air force.
After a year of working to register German Enigma-enciphered messages, she was asked to run a school to train US personnel on the procedures and secrets of codebreaking at Bletchley Park.
In doing so, she played an important part in cementing the British-American intelligence sharing agreement which endures to this day.
From 1944 until the end of the war, she worked in a section of Hut 6 called the Quiet Room, where she identified the various Enigma radio networks, and analysed radio signals' preambles and sign-offs.  Hut 6 played a crucial role in the lead-up to the Normandy invasion.
Now the French Republic has honoured Mrs Aldwinkle for her contribution towards D-Day and the liberation of France.
In a short speech during the ceremony, Nicolas Wuest-Famose, First Secretary at the French Embassy, said: "The Legion d'Honneur expresses righteousness, honour, heroism and excellence".
Mrs Aldwinkle's children Richard, Diana, Linda and Pam, grandchildren Jack and Elena, the staff of Ryelands care home, and representatives of the Bletchley Park Trust and GCHQ helped her celebrate at the ceremony.
And during her final question time, former prime minister Theresa May also thanked Mrs Aldwinkle for the efforts.
In response to a question by MP Tom Brake, Mrs May said: "Can I thank Helene for her work at Bletchley Park, and all those at Bletchley Park, unsung for some considerable time.
"They played an absolutely crucial role in our ability to defeat fascism in the Second World War and we should be very proud of the work they did."
Very few wartime photos of Bletchley Park exist, but Mrs Aldwinkle can be seen in a photo on display there, working alongside one of the Americans she had trained in Block D.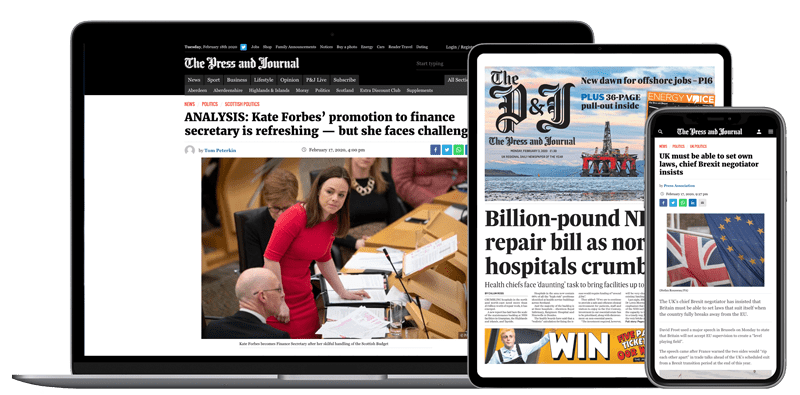 Help support quality local journalism … become a digital subscriber to The Press and Journal
For as little as £5.99 a month you can access all of our content, including Premium articles.
Subscribe