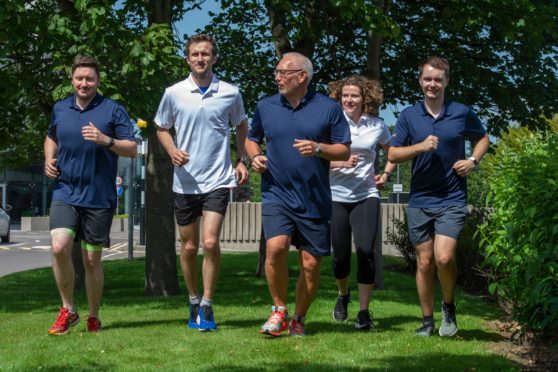 North-east businesses are ramping up their training amid fierce competition ahead of next month's Great Aberdeen Run.
The race event – returning to the city for a third year – includes a family run, as well as the 10K and half-marathon.
Runners will take in the sights of Union Street out to the coast where they can enjoy views across the North Sea.
This year, the race will pit more than 30 teams from businesses across the north-east against each other.
And there is pride on the line – with Aberdeen-based oil and gas service company Apollo aiming for a hat-trick in the medium-sized business race.
Team Apollo captain Steven Leaper said: "We were crowned champions in both 2017 and in 2018 and this year we're fully focused on defending our title and going for the treble."
The 50-year-old will be running the half-marathon on August 25 along with 11 of his workmates.
The rest of his 25-strong team — which comprises 20 men and five women — will be competing in the 10K.
"We have a real mix of ability, with some keen runners set on capturing bragging rights in the office and others who — in their own words — 'just want to get round'," the company's support director said.
The team will also be fundraising for Befriend a Child and Clan.
Taking part in the small business category for the first time is a team of six men and four women from offshore decommissioning specialists Well-Safe Solutions.
The team is evenly split over the two distances, with five running the 10K and the other five the half-marathon.
Among them are Well-Safe Solutions' legal and commercial director Graeme Murray, 50, and his 18-year-old daughter Ella Murray, who are running the half-marathon and 10k respectively.
Team captain Anita Martin said: "Ella is our youngest runner and her father our oldest – we have a wide range of ages and abilities.
"The sign-up to this particular event came about after a few large white wines on our last Christmas night out — happily the idea seemed to stick."
The competition is also one of the legs of the Aberdeen Corporate Games.
The multi-discipline series was set up by Aberdeen Sports Village this year to engage businesses and their employees in sport and activity across a range of events.
More information about the event can be found at greatrun.org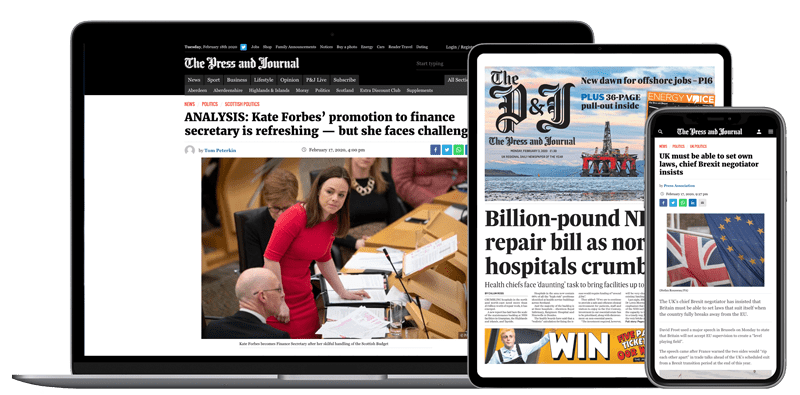 Help support quality local journalism … become a digital subscriber to The Press and Journal
For as little as £5.99 a month you can access all of our content, including Premium articles.
Subscribe