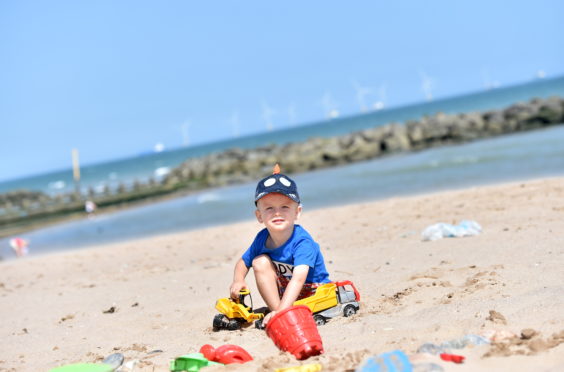 People in the north and north-east have soaked up the sunny spells in recent days, but the heatwave might not last much longer.
Lossiemouth was the warmest place in Scotland yesterday, with a scorching 28.9 degrees. Kinloss followed a close second at 28.3 and Fyvie Castle at 27.4.
The three were recorded as the hottest places in Scotland, according to the Met Office.
The mercury tipped in Aberdeen at 26.1 and 26.7 in Drumnadrochit in the Highlands.
Records were broken on Thursday after temperatures in Edinburgh reached a sweltering 31.6 degrees, surpassing the year's previous best of 31 degrees recorded in Achnagart in the Highlands last month.
Kinloss was the warmest place in Scotland on Tuesday.
Another balmy day meant people were out and around their local high streets, looking for ways to cool off.
Hannah Hagen, one of the managers of the Stonehaven Open Air Pool, said: "We have been pretty busy over the last few days.
"A lot of people have come down which is really great to see.
"We have had people queuing up throughout, but luckily, most people who wanted to take a dip got through.
"The weather has definitely been on our side – it's amazing to see.
"The pool has been full to capacity every day because of the heat, which is more than 500 people.
"It's been busy, but it's really good that people are interested in coming to the pool."
Hamish Partridge, owner of Partridges ice cream shop in Fraserburgh, said the business had experienced a "huge increase" in customers, thanks to the sizzling temperatures.
He added: "People have been looking for anything cold to cool them off with the hot weather we've been having.
"They have been coming in looking for ice creams and slushies – but the hasn't been doing the chocolate bars on the shelves any good.
"The most popular thing people have been going for is the frozen Fanta."
Mr Partridge said the weather had produced "smiling faces" and "lifted spirits".
Scotland's record-breaking temperatures on Thursday sparked the country's hottest-ever hours of darkness, a phenomenon described by the Met Office as a "tropical night".
The Met Office said a new record temperature in the UK for the month was set at 38.1C in Cambridge on Thursday afternoon, beating the previous record of 36.7C.
Sarah Kent, Met Office meteorologist, said: "Going into Saturday afternoon, we'll see the heavy rain from the morning around Moray, Aberdeen and Aberdeenshire move towards the south of Scotland.
"Throughout the weekend, Moray will be dry with clear conditions.
"Aberdeen and Aberdeenshire will see sunny spells developing through the weekend with more clouds in the afternoon. It looks like it will stay mostly dry."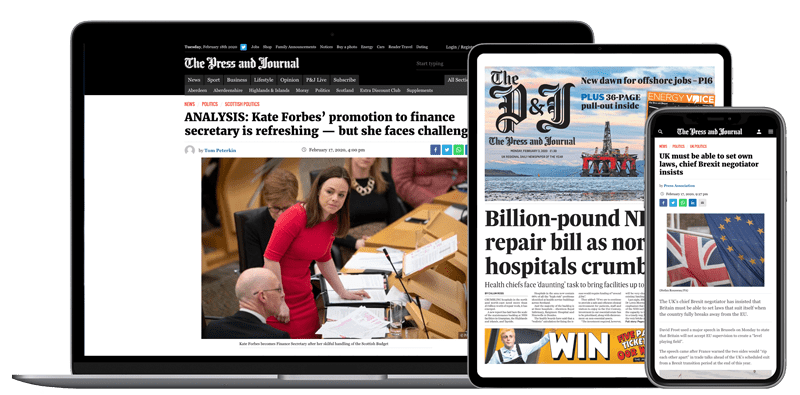 Help support quality local journalism … become a digital subscriber to The Press and Journal
For as little as £5.99 a month you can access all of our content, including Premium articles.
Subscribe