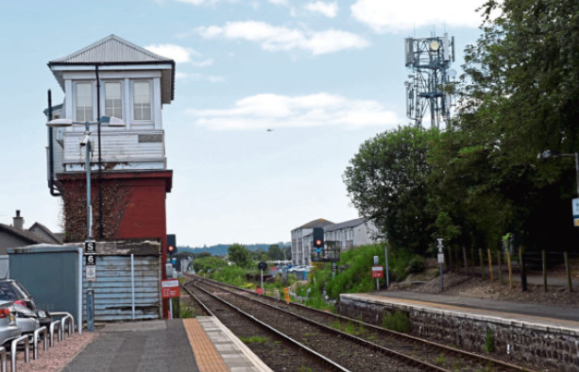 Any bid to save a 19th century railway signal box from destruction must be made by the end of today.
Network Rail has been granted permission to flatten the almost 140-year-old tower at Dyce railway station as part of a massive improvement project along the line between Aberdeen and Inverness.
Work to knock down the structure is expected to take place within weeks, as things stand.
But local councillors recently met management from the transport body, who advised that it could yet be saved if a group was willing to take it on.
Gill Al-Samarai and Neil MacGregor sat down with rail bosses to see if there is any way to protect the "local landmark".
In an open letter to campaigners, the two SNP Dyce councillors said: "We explored possible uses of the signal box but it was thought that any use would be hampered by its restricted access.
"Network Rail highlighted that no groups or organisations had been interested as the signal box does not have 'historic' value, and the equipment will be stripped out and reused elsewhere.
"Notwithstanding this, Network Rail has confirmed that if there is a group or organisation interested, they would be prepared to leave this in situ.
"However, this group would need to make contact before July 31, and would also require to meet the ongoing maintenance costs for the signal box."
It had been suggested the building could house a museum or a recreational space for youngsters, or could even be uprooted and moved – brick by brick – to the Grampian Transport Museum in Alford.
But the transport body estimated that would cost around £120,000 and expressed doubts that any organisation could afford such a project.
It was also suggested that anyone taking on the 1880 building would face a steady stream of bills for its upkeep, amounting to £15,000 every year.
Currently, the box is painted every five years for around £20,000, the transport body claims – but potential new owners could face the additional expense of closing the railway line to gain access for the work.
The lower floor would be unusable because the entrance is trackside, and the metal steps to the upper deck would need to be moved to the other side of the building for the same reason.
A Network Rail spokesman said: "The signal box at Dyce is now redundant and we have no other operational use for the building.
"Unfortunately, because it is so close to the railway track it would not be possible to put it to commercial or community use in its current location.
"If an individual or organisation wishes to relocate the box, we would be happy to discuss its removal."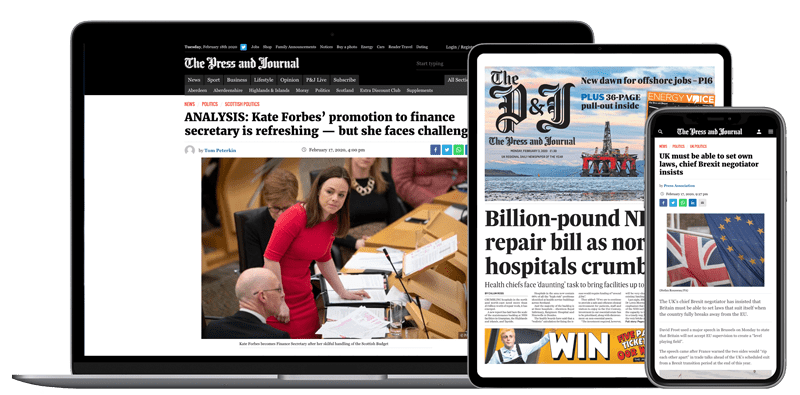 Help support quality local journalism … become a digital subscriber to The Press and Journal
For as little as £5.99 a month you can access all of our content, including Premium articles.
Subscribe