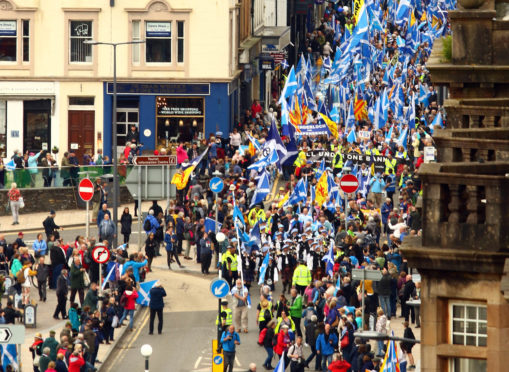 The organisers of an independence march through Aberdeen have vowed that it will go ahead even without permission from the council.
All Under One Banner (AUOB) wants to march through the city in a display of support for Scottish independence on Saturday, August 17, and has widely publicised the event online.
Similar marches across the country have attracted tens of thousands of supporters.
Yesterday it emerged that Aberdeen City Council has not granted formal permission for the demonstration to take place, but AUOB said it was "confident" that the event will go ahead – with or without the local authority's consent.
A council spokesman said: "We have been in contact with the organisers seeking an application in relation to their proposed procession.
"Currently no permissions are in place for this procession. On receipt, this application will be dealt with through the normal licensing application process."
AUOB organiser, Gary Kelly, last night said he was confident European freedom of assembly laws would allow the march to happen regardless.
He said: "There was problems sending the council details of the plan electronically so three days ago we sent hard copies to the council, which should now be in their hands.
"We had originally planned to finish at the Beach Boulevard but the police said that would require a traffic order, so now we would want to finish at the Mercat Cross on Castlegate.
"The way I see it is that barriers can't be put in front of a political procession, we are required to formally notify the council of our intentions but our freedom of assembly is protected by European law."
AUOB has recently suffered high profile splits – with its founder, Neil Mackay, resigning pending an internal investigation and former director of operations, Manny Singh, being suspended.
Mr Mackay faces an allegation that he diverted money collected in buckets on the marches into his mother's bank account.
With the turmoil, AUOB organisers say they cannot access funds for transport to Aberdeen.
Mr Kelly added: "The problem we have is that there is only one person left on the board of the company so we can't access those funds. But I'm still confident it will go ahead."
A police spokeswoman said: "As with all parade requests, Police Scotland has been communicating with the event organisers and the local authority, and will make any necessary policing arrangements to facilitate a safe and peaceful event."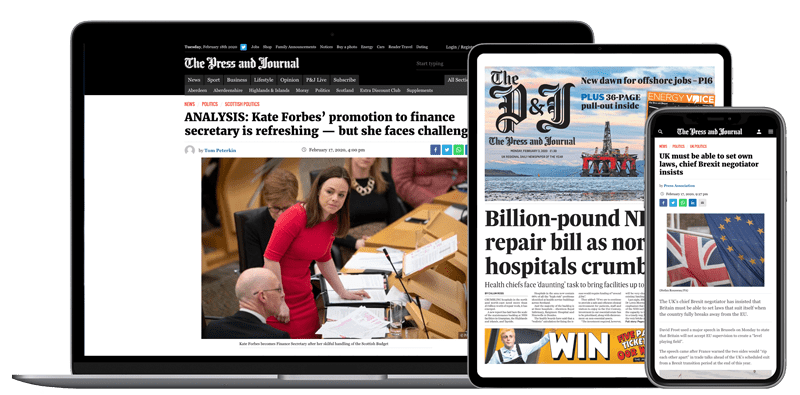 Help support quality local journalism … become a digital subscriber to The Press and Journal
For as little as £5.99 a month you can access all of our content, including Premium articles.
Subscribe