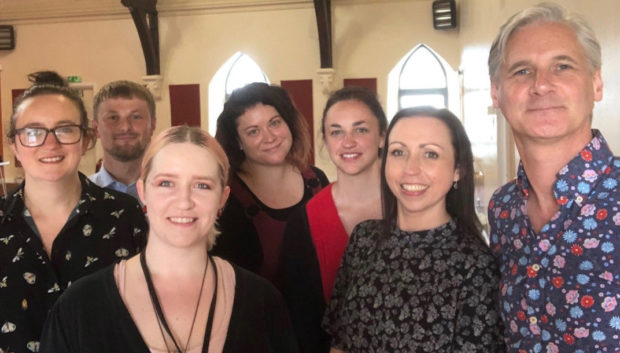 An Aberdeen pilot project which helps adults struggling to cope with their emotions is being extended to include 16 and 17-year-olds.
The Distress Brief Intervention (DBI) programme currently provides support to people aged 18 and over who are in distress or emotional pain.
DBI is a short-term intervention for people who do not need emergency medical treatment, but seek help through settings such as A&E departments, GP surgeries, or through police officers or Scottish Ambulance Service staff.
The initiative provides specially-trained staff to help people manage difficult emotions and problem situations at an early stage, and come up with a 'distress plan' to prevent future crises.
The scheme has helped almost 3,000 people since it launched two years ago in four pilot areas; Aberdeen, Lanarkshire, the Borders, and Inverness.
Over 700 of these have been in Aberdeen, and 400 in Inverness, and from today, the connected, compassionate support DBI provides will be available to 16 and 17-year-olds in both locations.
In Aberdeen, the pilot is being led by the mental health charity Penumbra along with Aberdeen Health and Social Care Partnership, Police Scotland, SAS, primary care, and Aberdeen Royal Infirmary's emergency department.
Penumbra chief executive Nigel Henderson said: "Early intervention like this is such an important part of how we support mental and emotional health and DBI is all about equipping people with the skills and support to manage their own mental health and wellbeing and to prevent future crisis.
"I'm delighted this support has now been extended to 16 and 17-year-olds."
DBI programme manager, Kevin O'Neill, added: "It's fantastic news that support which DBI-trained staff provide to those in distress is being extended to 16 and 17-year-olds.
"While this innovative project is still in the pilot phase, the extension is testimony to the hard work and commitment of all the organisations who are providing support."