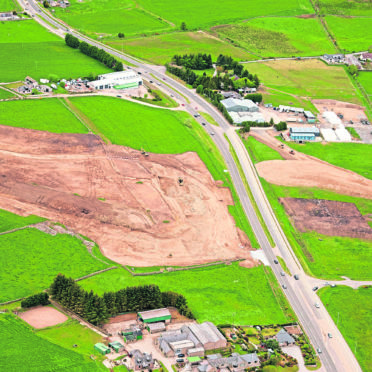 Aberdeen council bosses have launched a hunt, worth nearly half a  million pounds, for a company to erect new street signs directing drivers onto the £750million bypass.
Tender documents have been submitted for six months of work to the value of £475,000 for the manufacture and installation of new signage across the city.
In May, authority chiefs unveiled an ambitious new vision for how traffic will operate in the city in the future, following the opening of the AWPR.
A huge number of roads are set for reclassification as the local authority looks to encourage people on to the new bypass and away from the city centre.
If that plan is approved by councillors, councillors will then proceed to a massive public consultation on the future of transport across the city.
Its Sustainable Urban Mobility Plan (Sump) includes radical suggestions such as slashing speed limits, investigating the viability of restricting Union Street to local drivers only and introducing new bus and bike lanes.
Other multi-million pound measures such as the Diamond Bridge and Haudagain bypass are also aimed at reducing congestion.
One of the aims of the council's 25-year city centre masterplan is to increase pedestrianisation and improvement of walking, bus and cycling infrastructure.
Council transport spokeswoman Sandra Macdonald said: "I think the benefits of less traffic in the city are two-fold: it will improve the environment and the air quality and we also believe more people will be attracted to the city centre if there is less traffic.
"The strategy is about making the city centre a go-to place rather than a go-through place.
"We have certainly seen a reduction in traffic already with the AWPR in place, but this is also about changing the culture in the city and encouraging people to use more public transport, and to walk and cycle."
Opposition Liberal Democrat group leader Ian Yuill welcomed the tender.
He said: "One of the main aims of the AWPR has always been to move traffic away from the city and, to do this, correct signage obviously needs to be in place.
"It is the council's responsibility to keep all the signage up to date, so I am pleased to see them move forward with this.
"The benefits of fewer cars on city streets will be numerous. People will be able to get about more easily and the pollution in the city centre should be reduced as well."