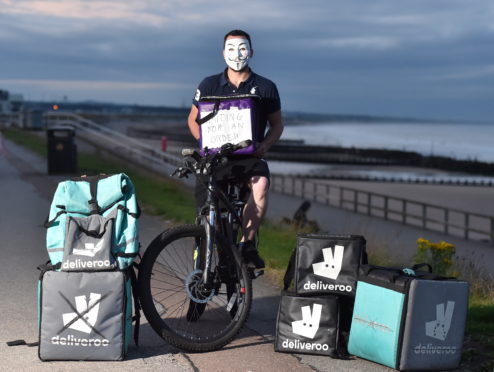 Fast food bike couriers in Aberdeen have warned they are on the verge of quitting amid claimed they are being squeezed out in favour of scooter drivers.
A group of city-based cyclists for takeaway delivery firm Deliveroo claim the company has penalised them by bringing in new changes to shift patterns.
While they were previously able to pre-book themselves in to work certain shifts in advance with ease, some are now finding that scooter and car users are being given priority for the most lucrative slots.
One cyclist – who did not want to be identified for fear of losing their job – said this has left workers struggling to get by, with access only to lower-paying jobs outside of peak times.
He said: "Cyclists are getting way below the minimum wage. Deliveroo say we earn more on longer trips – but when you include travel time it just doesn't add up.
"Peak times are between 6pm and 9pm, and they are increasingly giving jobs in that time to people on moped or cars, and cyclists are being cut off.
"For people with no qualifications or little experience or a licence, Deliveroo is all they can do – and the changes have been devastating."
The group has now held a protest at Aberdeen Beach.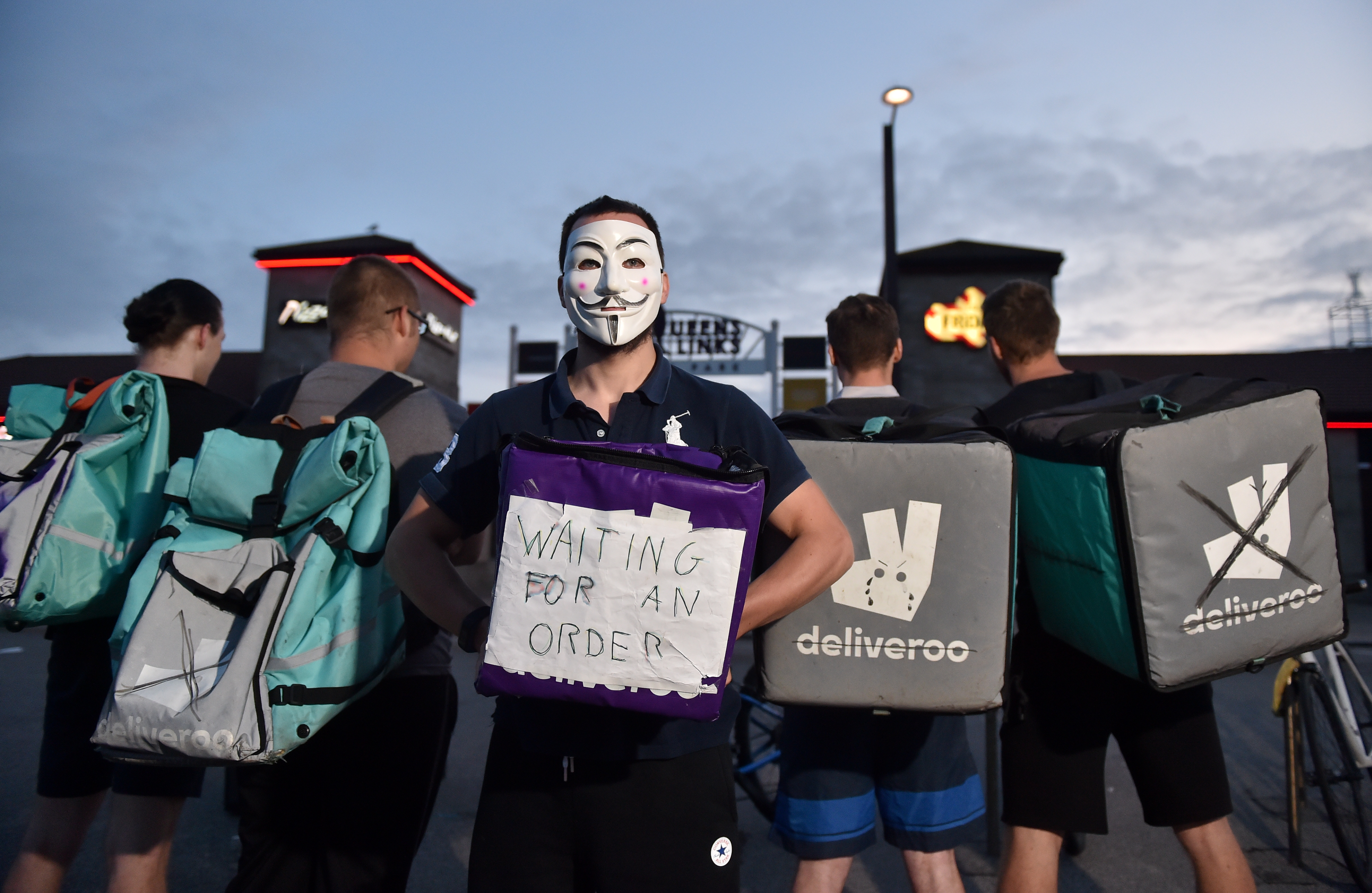 The cyclist added: "It's not just Aberdeen – this is affecting drivers across Scotland – we had a guy from Dundee come up to our protest."
Another Deliveroo worker who attended the protest said: "Recent national changes have greatly upset local drivers in the north-east.
"We have a community of local riders and ever cyclist that I have spoken to has had their hours halved at best."
Since launching in Aberdeen, more than 70 restaurants have signed up to the platform and the company has created work for more than 100 people.
And in June, Deliveroo expanded its Aberdeen delivery zone to meet demand.
The firm said that longer delivery distances are "often" rejected by cyclists, meaning scooter and car users are favoured as they are more able to meet demand.
It added that, on average, cyclists in Aberdeen have experienced a 3% drop in order numbers.
A spokesman said: "We have enabled consumers to order from restaurants from further afield, which means more longer distance orders, and it is only possible to deliver these with the right fleet mix.
"We have made a small change to our online booking portal which will mean that, as we create even more work for riders across the UK, we will have enough vehicles capable of making the longer distance orders that customers want.
"Deliveroo will always rely on pedal power and will continue to work with thousands of cyclists across the UK."