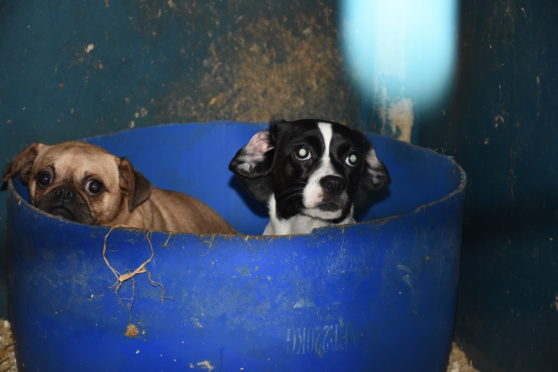 A charity is investigating nearly 150 cases of animal suffering every month in the north-east.
The Scottish SPCA yesterday revealed that its officers were called to 382 incidents in Aberdeen between January and June, and looked into 502 cases in Aberdeenshire during that time.
The statistics mean that there has been an average of 147 instances where concern has been expressed during each of those months.
The calls range from concerns about abandoned animals, allegations of abuse, creatures caught in traps and reports of those caught up in bad weather.
The number of incidents is down significantly on last year where 1,310 reports were recorded in the same period – which the charity attributes to better weather and a crackdown on illegal puppy farming.
A report states: "Our efforts to stop illicit puppy farming are delivering results in more ways than one.
"As well as raising awareness of the horrors of the the brutal trade and seizing puppies, we've worked with HMRC to help recover money that unscrupulous breeders have made from dealing underground."
One of the main aims of the year ahead will be an educational programme teaching youngsters not to abuse animals, as research has shown that people who hurt animals in childhood are more likely to commit other crimes in later life.
The report said: "We believe education is at the core of preventing animal cruelty now and in the future.
"This year, we introduced a new robotics programme. It is a mechanical training aid which allows children to build and code animals.
"The programme develops digital skills and teaches children about empathy towards animals in a fun and engaging way."
In February, 78-year-old William Hay of Methlick was convicted for causing unnecessary suffering to three cattle by failing to seek routine veterinary treatment for the overgrowth of their horns. He was given a two-year ban following a probe.
Other successes have been investigations into puppy farming in the region.
Frank James, 54, and Michelle Wood, 30, were found guilty of animal welfare offences after a raid at what is believed to have been Scotland's largest puppy farm near Fyvie.
A total of more than 100 dogs, puppies, rabbits and ferrets, were seized.
Aberdeen Central MSP, Kevin Stewart, said: "Scottish SPCA's work in terms of the day-to-day protection of animals is vital, but as crucial is its research into links between adverse childhood experiences, domestic violence and animal cruelty."
The charity's chief superintendent, Mike Flynn, said:  "The better weather in 2019 has meant that wildlife has had an easier time, with less severe storms, snow and sun.
"The need for our services is still apparent throughout the whole country and we will continue to work to rescue, rehabilitate, release and rehome animals across Scotland."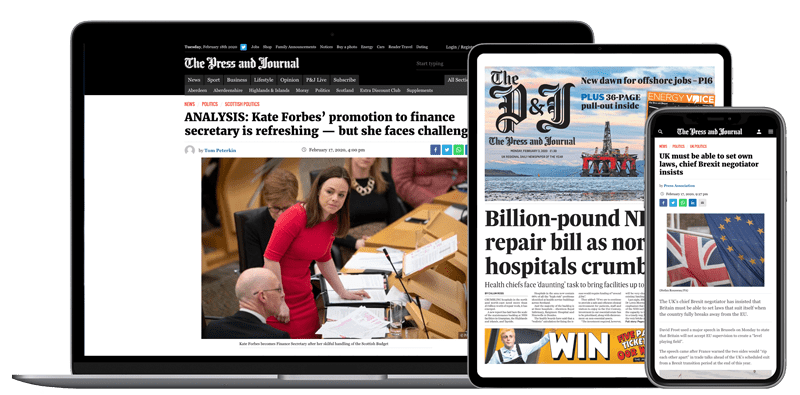 Help support quality local journalism … become a digital subscriber to The Press and Journal
For as little as £5.99 a month you can access all of our content, including Premium articles.
Subscribe