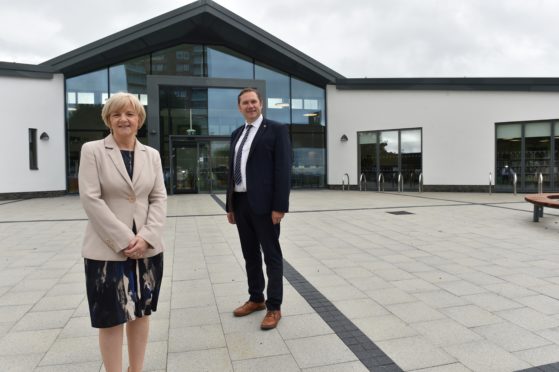 Council chiefs yesterday toured a new multi-million-pound community campus in Aberdeen ahead of its grand opening.
Finishing touches are being added to the Tillydrone Community Campus, which will officially open on August 23.
It is hoped that over time it and its many facilities will play a key role in the success of the surrounding area.
The £6 million campus includes a library, laundry room, training kitchen, creche, a food store, cafe, classrooms and space for activities.
It will also bring together a range of services including existing organisations such as The Lighthouse and M26.
Aberdeen City Council put £4.1 million towards the complex while the remaining costs were covered by the Scottish Government.
Co-council leaders councillor Douglas Lumsden and councillor Jenny Laing were shown around the facility by members of staff.
Mrs Laing said: "The Tillydrone Community Campus will perform an important role in the area.
"It will improve the quality of life for many residents and it will also be a centre for fun and learning.
"Locals have been very involved in bringing together this fantastic new venue and I hope they have a great time at the events being held to celebrate the official opening."
The name for the campus was chosen by local residents, along with those for its rooms, many of which –  Donbank, Wallace and Riverbank – reference the local area.
Councillor Ross Grant, who represents the ward, was also present.
He said: "The first discussion about a Tillydrone campus was maybe eight or nine years ago.
"Back then I would have never have thought this would be the end result and I would be standing here seeing it come into fruition.
"The most important part about it is that the community has been involved in every bit – from what facilities should go in to what the soft furnishings should look like and what kind of coffee we should have in the cafe.
"From the very start the community have shaped it.
"I think that's something the council should be super proud of because it has been a hand-in-hand partnership."
The campus, based on Hayton Road, was built in the place of a former shopping centre.
Leading up to the official opening ceremony, residents are invited to a family fun day on August 20 and taster and information sessions on August 21 and August 22.
Councillor Lumsden said: "The new facility is one of several transformational projects for Tillydrone.
"They are designed to help regenerate the area to show and showcase it as a great place in which to live and work and include a new school and additional affordable housing.
"We'd encourage residents to go along to the events, have fun, and discover for themselves the great new facility in their local community."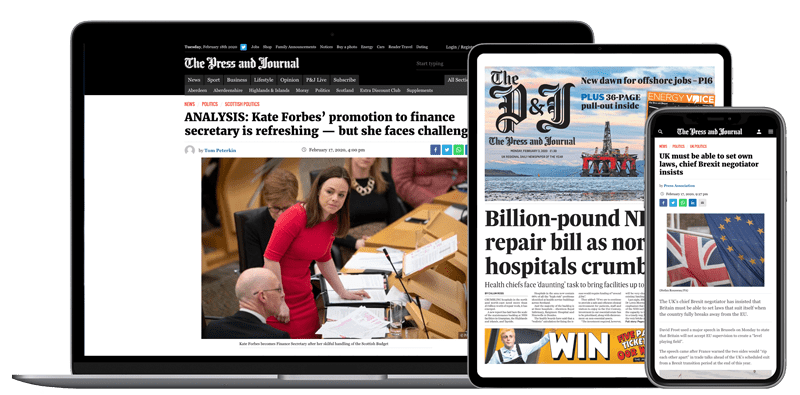 Help support quality local journalism … become a digital subscriber to The Press and Journal
For as little as £5.99 a month you can access all of our content, including Premium articles.
Subscribe