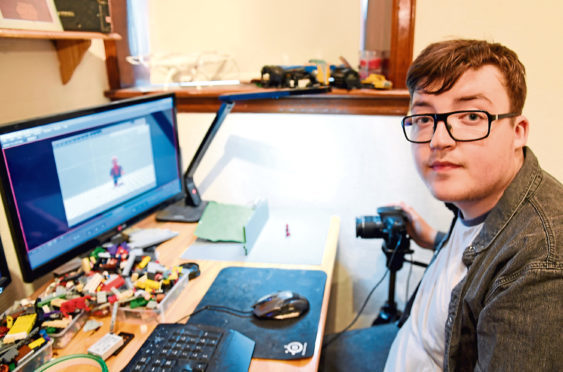 He is one of Aberdeen's most animated youngsters; an inventive character who creates sparkling little films with Lego bricks, a sprinkling of computer graphics and a vivid imagination.
And now, Darren Taylor, 20, whose work has already been given high fives in Hollywood, has helped his friends in the Granite City-based band Broadsea to produce a new music video, which has just been released.
It's the first project of this kind which Taylor, originally from Shetland, has attempted. But he explained why it had been a pleasure to join in the new collaboration.
He said: "It took me a lot of hours to make, but it started out with a group chat where me and a couple of the band members bounced ideas off one another.
"Then I went off and animated it. I have always been a big fan of Broadsea and their songs. I have known one of the band members, Nathan Strachan, and his girlfriend Abbie for a while now and they have always been supporters of what I have done.
"One day, a few weeks ago, Nathan messaged me asking if I would be interested in a music video and it all started from there. The finished work – which is now available – will be on Broadsea's social media and You Tube channel.
"It will also be posted onto my channel and I am hoping there is a positive response to both the song and the video.
"There is always a lot of work involved in these projects, but it is always exciting when they come to fruition."
Taylor amassed more than a million YouTube views for his Spider-Man: Homecoming trailer. His efforts were shared by the franchise movie's director, Jon Watts, and enjoyed by its actors, including Spidey himself, Tom Holland, and Jon Favreau.
Now, he has a new string to his bow.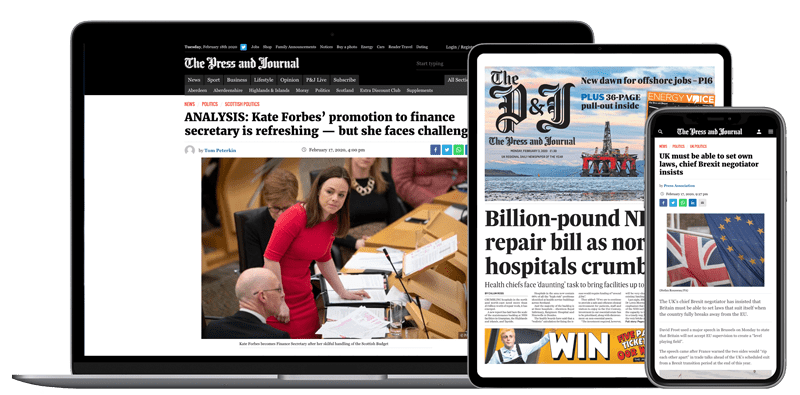 Help support quality local journalism … become a digital subscriber to The Press and Journal
For as little as £5.99 a month you can access all of our content, including Premium articles.
Subscribe