'Absolutely amazing' – P&J Live open day visitors vote new entertainment venue a huge success
Visitors who enjoyed a first look at P&J Live when the north-east's newest and biggest venue held a special preview event on Saturday say they were "blown away" by the experience.
More than 9,000 lucky ticketholders were among the first to see inside the spectacular new concert and event venue, and voted it a huge hit.
Visitors were greeted by pipers before being welcomed inside the massive new arena which will soon welcome some of the world's biggest acts to Aberdeen.
The preview event, held across three sessions, saw local bands performing, fun activities for families, a Mini Oor Wullie Bucket Trail, a preview of the restaurants and bars, as well as showcasing local organisations and companies.
It was also a chance to see the food and drink kiosks, with local producers, in full swing.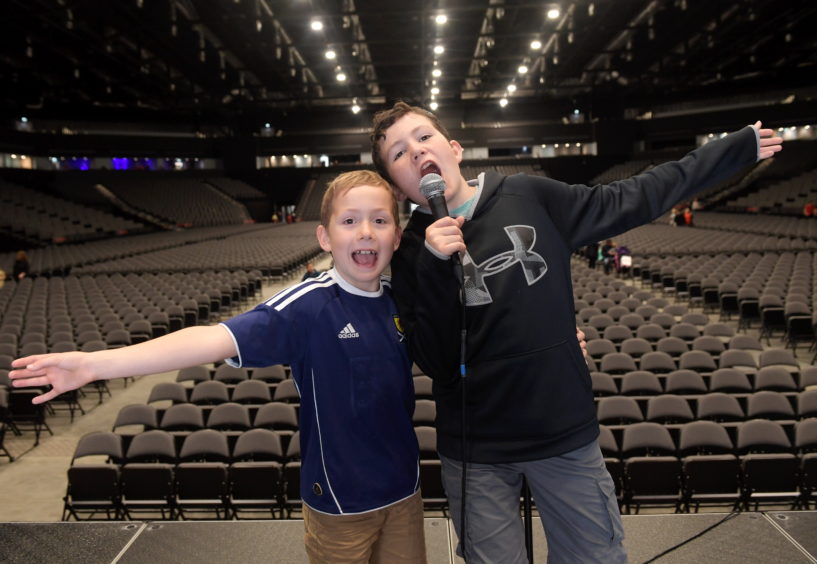 Visitors could even take to the stage in the main arena and imagine what it would be like to perform in front of thousands of adoring fans.
Keith Ross, from Inverurie, said: "Absolutely superb. It's what Aberdeen has been needing for a long time."
He added: "I can't wait to come back and see some shows. We have tickets for Michael Buble so we're really looking forward to that."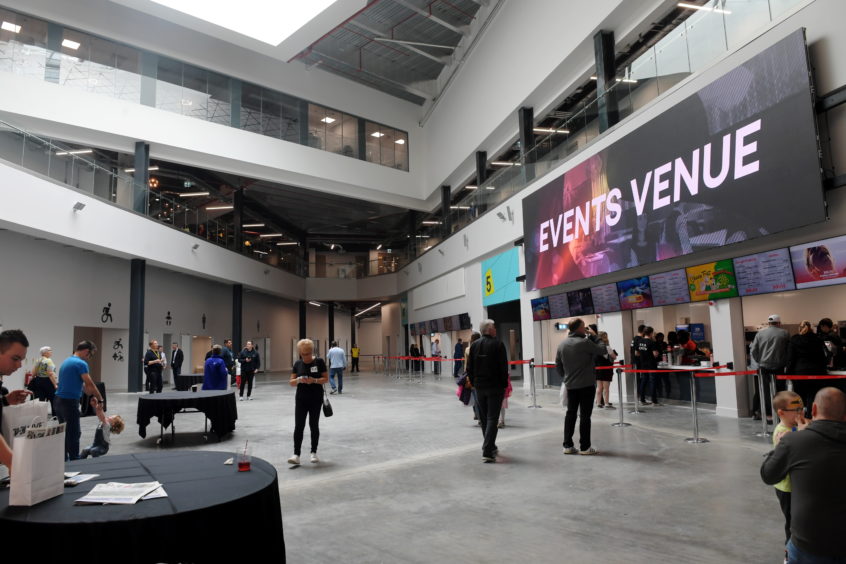 Susan Stephen, who attended with husband Donald, said: "Absolutely amazing – blown away by it.
"I never ever dreamt that we'd have such a facility in Aberdeen."
Venue bosses said they were delighted by the response and they look forward to welcoming more visitors when the first major events are staged from early next month.