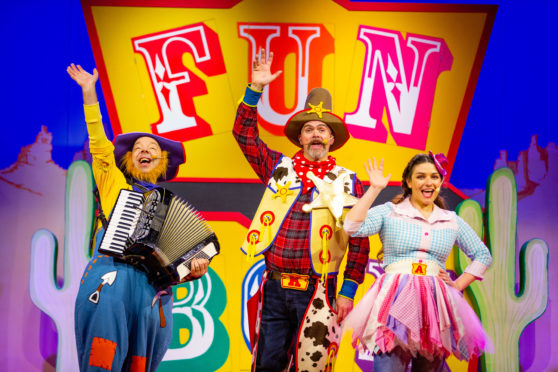 Whether it's a car, a computer or a mobile phone, reliability is something we all look for in life. And in children's stage show Funbox, there is reliability in spades.
My children and I have been watching Gary Coupland, Kevin Macleod and Anya Scott-Rodger – not to mention Bonzo the dog – for the best part of a decade, both in their Funbox guise and as part of The Singing Kettle.
And we know that when we go to one of their shows, we are guaranteed to have fun and be entertained by a winning formula of slapstick, music and gags.
At HMT on Saturday, we were part of a healthy crowd who caught the group's second show of the afternoon. Their popularity certainly shows no sign of waning.
The wild west theme this time round saw large numbers of the young audience dressed as cowboys and cowgirls, with everyone getting into the party spirit.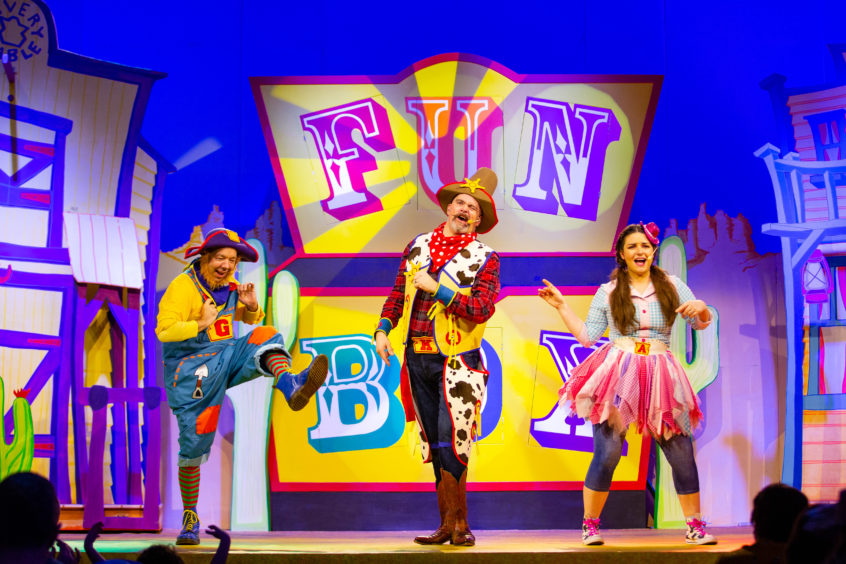 The self-penned songs were particularly good in this production and Kevin's jokes were as bad as ever, prompting actual tumbleweeds to roll on to the stage several times.
A highlight of these shows is the audience participation and there were laughs aplenty when things didn't quite go to plan with the youngsters on stage. The performers dealt with it brilliantly and maximised the comedy on offer.
You can tell the trio really gel together and that comes across in their slick production and genuine belly laughs with each other, which all makes for a great family theatre experience.
Yes, Funbox is the ever-reliable show that never lets us down.
We'll be seeing them again on their next visit.