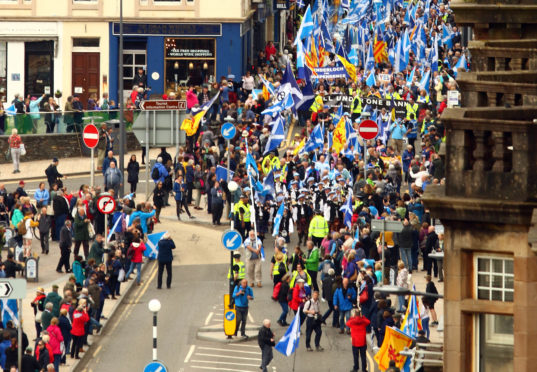 A pro-union group has announced it will be holding a counter-demonstration to a planned march for Scottish independence in Aberdeen this week.
The All Under One Banner (AUOB) group intends to stage the procession through the city this Saturday, with police expecting up to 10,000 people to take part.
However, they have still to secure permission from the council, with a special meeting convened to decide on Wednesday.
AUOB initially intended to march from the Castlegate to Duthie Park but safety concerns were raised. They have since scaled back the plans and now wish to travel from Albyn Place to the Castlegate, with the march to begin at 1.30pm.
The pro-UK group has announced it will have a "counter presence" at the planned march – where they will count the numbers involved in the nationalist protest.
Director, Alistair McConnachie, said: "We look forward to welcoming AUOB to the Great British City of Aberdeen here in our United Kingdom.
"We will remind them that they are lying about the numbers which attend their marches. We will remind them that we know this is part of their deliberate strategy to mislead their own supporters and the rest of us.
"The least we can ask is that the Scottish media does not go along with AUOB's lies and enable its devious political agenda."
A recent online statement from AUOB said that, even if the council refused to sanction the march, the group would still march.
It read: "If permission for the procession is not granted, then we will duly proceed under our internationally enshrined right to self-determination and right to freedom of assembly and will update the independence movement via our social media platforms for the people to be in an informed position.
"However, we expect tens of thousands to attend this historic march for Scotland's freedom, with undoubtedly a significantly greater attendance should the march not be officially permitted."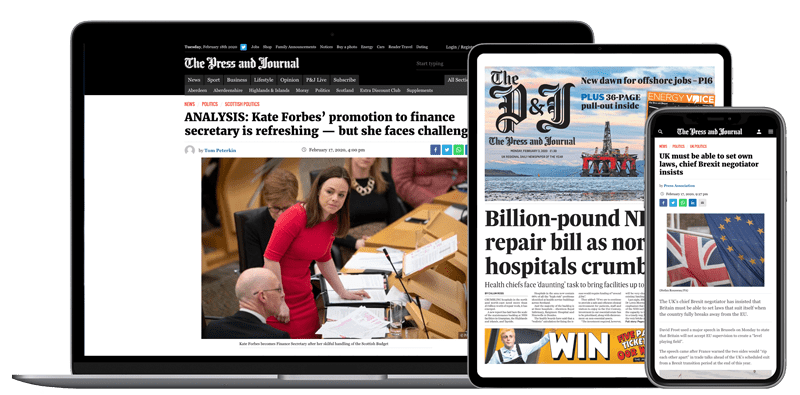 Help support quality local journalism … become a digital subscriber to The Press and Journal
For as little as £5.99 a month you can access all of our content, including Premium articles.
Subscribe