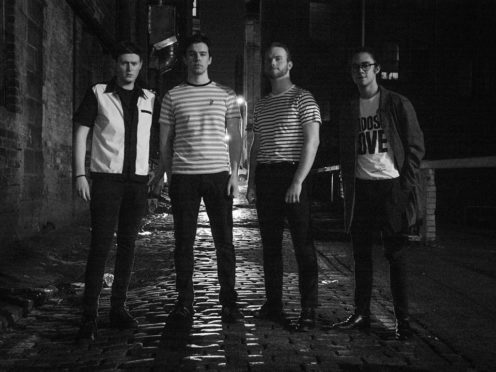 An Aberdeen band hopes to "represent the north of Scotland" when it competes against musicians from the central belt for the chance to take the stage with breakthrough Scottish rock band Biffy Clyro.
The alternative indie-pop group Pages was formed last year by former Aberdeen Grammar classmates Matt Fraser, Jack Lovie, Alistair McKinlay and Kyle Robertson-Smith.
The group triumphed over other musicians in Aberdeen during a battle of the bands organised by the Irish pub chain O'Neill's earlier this month, and are now preparing to compete in a national contest in Glasgow next week against other Scottish bands who got through the local heats.
Mr Robertson-Smith, the drummer for Pages, said the Aberdeen band is the only act taking part in the O'Neill's Sound of Summer Scottish finals from outside the central belt.
The 20-year-old drummer said he hopes their performance will do the whole of the north of Scotland proud, and hopefully end up with more success at later stages of the UK-wide competition.
If Pages come out on top against the other four acts in Glasgow next week, they will win £1,000 and the chance to go on to compete against other regional winners from across Britain.
And if they pass through that stage, they could perform in a grand final to secure a three-date, UK tour culminating in the chance to support Biffy Clyro at this year's "Jack Daniel's Presents" event in Birmingham.
Mr Robertson-Smith, 20, said: "It's an amazing opportunity, and as unlikely as it is, the chance to support Biffy Clyro is absolutely crazy for any band that's starting out.
"We'll also be able to go on a three-day, paid-for tour which would be incredible because when you're a small band you're out of pocket a lot of the time.
"It would be a dream come true, and we're really excited to play in Glasgow because that will also be great exposure.
"The way I'm seeing it, is that we're representing the north of Scotland, and not just Aberdeen, because we'll be the only band that's not from the central belt, so we're really going to try our hardest."
A spokesman for O'Neills said: "We were overwhelmed by the number of entries we had for Sound of Summer this year, and this is definitely set to be our biggest one yet."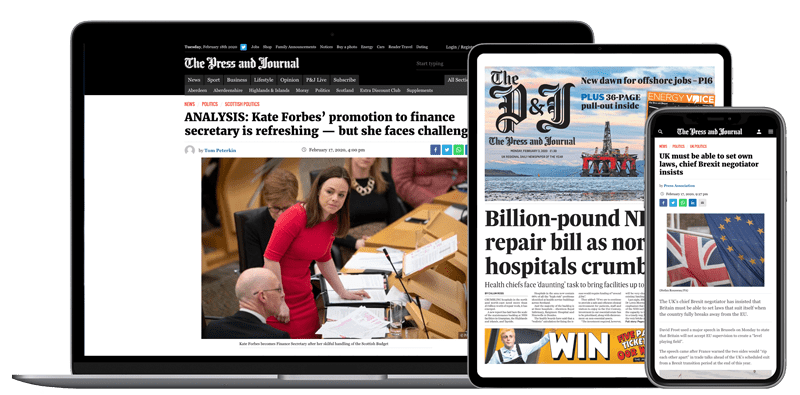 Help support quality local journalism … become a digital subscriber to The Press and Journal
For as little as £5.99 a month you can access all of our content, including Premium articles.
Subscribe