It was the second week of our holiday and we were looking for something different to do with our 17-month-old son.
And that's how we found ourselves at His Majesty's Theatre waiting for Milkshake Live to begin.
We sat in our seats 10 minutes before the show was due to start and, after the novelty of sitting wore off, my son was trying to walk away to explore the rest of his new surroundings.
But then the curtain was raised and the music begun – and Harvey was hooked from the moment Milkshake Monkey appeared onstage.
The Channel 5 character is putting on a new musical – but when he suffers from stage fright, he needs his favourite friends to help him.
That's the plot of the hour-long show, which is jam-packed full of catchy and fun songs you will find yourself singing long after you've left the theatre.
Milkshake Monkey is joined on stage throughout the production by an array of characters including Shimmer and Shine, Digby Dragon, Nella the Princess Knight and Floogals.
Many were not familiar to us – although you would have been forgiven for thinking Harvey was their number one fan the way he pointed and excitedly shouted at every new face that appeared.
There were a few classics that we recognised – Noddy and Fireman Sam – and I have to admit, it did bring a smile to my face hearing the theme tune for the latter.
It's a great show for youngsters of all ages, with audience participation for the older children and lots of bright colours for the little ones.
It is paced perfectly with no lulls and lots of musical numbers to keep them all busy dancing in the aisles.
You can catch Milkshake Live today at HMT at 11am and 2.30pm.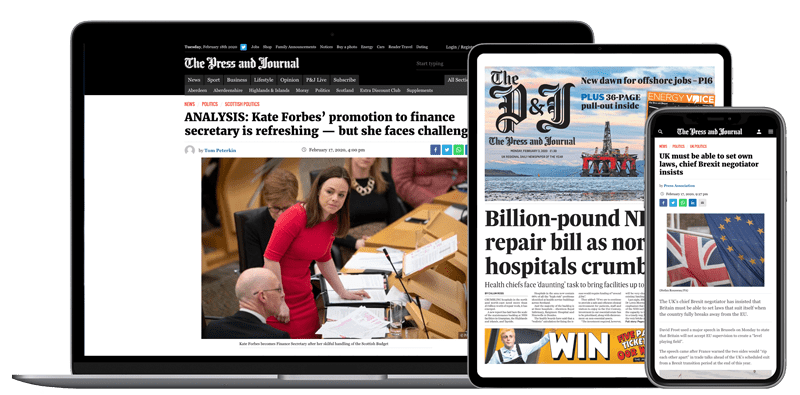 Help support quality local journalism … become a digital subscriber to The Press and Journal
For as little as £5.99 a month you can access all of our content, including Premium articles.
Subscribe