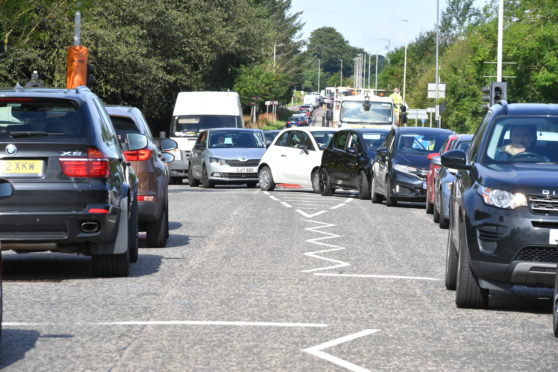 Motorists were stranded in half-hour queues in rush hour yesterday because of roadworks in two busy roads in the west of Aberdeen.
Commuters were left facing major delays while travelling into the city yesterday morning as a result of refurbishment work at the junction of Queens Road, Skene Road and Groats Road.
The road is being resurfaced with temporary traffic lights in place while new ones are installed.
The lights should be operational and the road reopened by next Tuesday, in time for the city's schools going back after the summer holidays.
The delays were only made worse by works further into the city at the Kings Gate.
Motorists reported being left sitting in traffic for nearly half an hour with very little room for manoeuvre.
Others did try to take alternative routes after seeing the disruption, but were caught in queues of others trying to do the same.
Hazlehead councillor Martin Greig said: "The work is very much welcomed but the concentration of it at this time is a problem.
"Local people are very frustrated. Since the opening of the AWPR, the east-west route of Queens Road has become very busy.
"Residents are growing accustomed to it but are increasingly worried about the levels of traffic."
Fellow local councillor John Cooke added: "When the council is planning roadworks, it would be good to have things, like other nearby work, taken into account.
"We should not have it all close together, it needs to be coordinated. Sometimes, that is not possible for emergency works, but for planned projects it should be."
A spokesman for Aberdeen City Council said: "The traffic signal refurbishment works at the junction of Skene Road, Queens Road and Groats Road are expected to be completed and the new traffic signals operational on Tuesday August 20.
The temporary traffic regulation order is for the works at Kings Gate August 11 until August 28."
He did not say whether any changes would be made to avoid similar snarl-ups until the work was completed.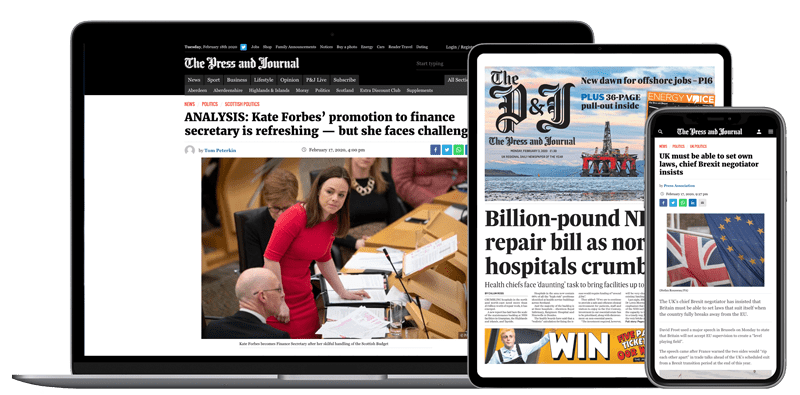 Help support quality local journalism … become a digital subscriber to The Press and Journal
For as little as £5.99 a month you can access all of our content, including Premium articles.
Subscribe