A community group with ambitious plans to breathe new life into a derelict historic Aberdeen building have made an impressive start to their fundraising campaign.
The Save Westburn House group wants to take over the Archibald Simpson-designed property in Westburn Park and return it to its former glory.
One of the ideas would see the transformation of the 1839 Victorian building into a museum honouring the world-famous architect.
But with the building derelict for nearly 20 years, the house has fallen into disrepair and the roof begun to cave in.
The group launched a funding campaign for £300,000 to ensure the most vital of repairs can be completed quickly, though overall its regeneration is likely to cost millions.
Last night, little more than 48 hours after a crowdfunding campaign was launched, kind-hearted people had given some £580.
There are plans to hold events to raise even more funds and the group's Gavin Esslemont said public grants were also being explored.
He said: "We only launched the crowdfunding effort two days ago so it has been a pretty good response so far.
"We are still working to get a project management team in place and we have an event at RGU through which we hope to get more benefactors.
"There are some serious repairs that need done to make the building safe and watertight. That is a priority."
The crowdfunding page states that the project "aims to raise essential funds for the first phase of works to see the conservation and vital refurbishment of the external envelope of the building both internal and external repairs.
"We believe there is great support from our advocates, friends and future customers for a project of this ambition and believe you will come out in force and pledge to give us that financial boost we need get us into the building."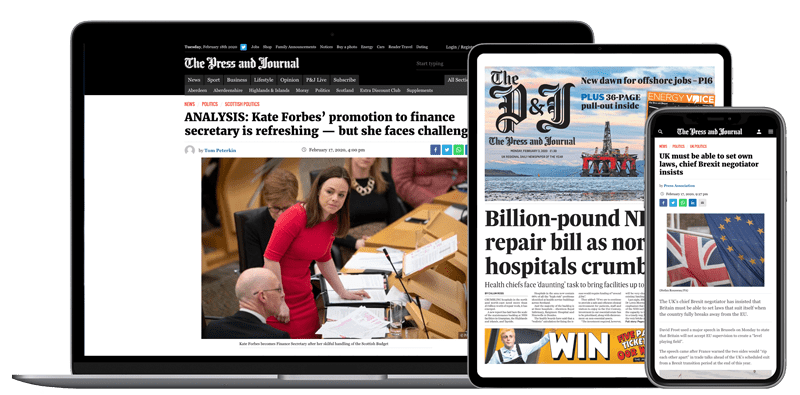 Help support quality local journalism … become a digital subscriber to The Press and Journal
For as little as £5.99 a month you can access all of our content, including Premium articles.
Subscribe