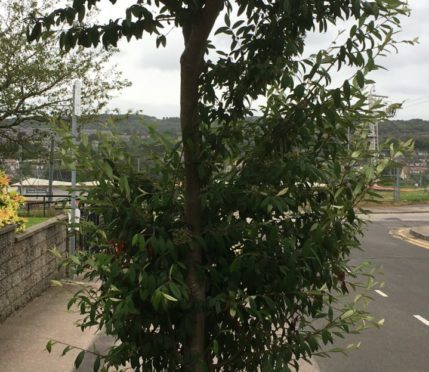 Aberdeen council gardeners have trimmed trees on more than a dozen West End streets.
And they have vowed to replace others later in the year after complaints from residents.
Frustration had been mounting as low-hanging branches grew and blocked pavements, sparking safety fears that parents with prams or disabled people might have to move on to the road to avoid them.
Many trees, lining scenic streets, have also been removed in recent years with the council continuing its battle against Dutch elm disease while others dead trees remain.
But now, following concerns, trees have been trimmed on Abergeldie Road, Airyhall Drive, Airyhall Gardens, Airyhall Place, Airyhall Road, Auchinyell Road, Beechhill Gardens, Broomhill Road, Craigton Road, Deeside Gardens, Gordon Road, Kenfield Crescent, Morningside Avenue and Wellbrae Terrace.
Airyhall, Broomhill and Garthdee councillor Ian Yuill said last night he had secured assurances that dead or missing trees would be replaced across 14 more streets later in the year.
A mass felling programme by the city council began two years ago to combat the outbreak of the deadly Dutch elm disease which destroyed around 70 trees.
But in March it was estimated about 400 more are diseased or dying across the city.
Dutch elm is one of the most serious threats to trees across the world and has already killed more than 60 million British elms in two outbreaks.
At budget talks this year, the ruling administration approved large cuts to maintenance around school grounds, roads, cemeteries, community centres, parks and fields.
But Mr Yuill said tree maintenance was being taken seriously.
He added: "I have been contacted by residents on numerous streets about the problem of low-hanging trees and missing street trees.
"Low-hanging branches can obstruct pedestrians and also traffic.
"I'm very pleased that the council seems to be taking action and I have been informed that the missing trees will start to be replaced in the winter.
"These features actively improve life for residents living on these streets, they improve our environment and also add to the character of an area.
"There have been major issues around grass-cutting this year but I'm pleased that this action has been taken."
Council operations convener John Wheeler said: "I'm delighted that Cllr Yuill is pleased with the hard work of our staff."