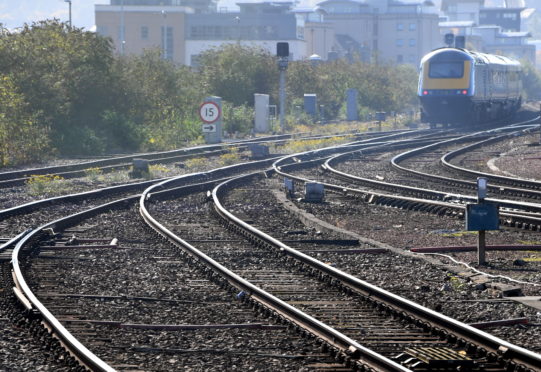 New train stations and road upgrades could be built by diverting £200 million that was earmarked to speed-up rail journeys between Aberdeen and the central belt.
The plan has been put forward by north-east transport officials after they admitted that the proposed east coast rail line revamp is "unlikely" to be delivered on schedule.
If approved, the move could pave the way for new stations to be built at the P&J Live arena and elsewhere in Aberdeen as well as improvements to ease pressure on the A90 Ellon to Toll of Birness.
But local politicians said last night the delays to the rail line upgrade were "deeply disappointing" and that failing to invest the £200 million in north-east transport schemes would represent a "gross betrayal" of the region.
The cash was promised in 2016, as an addition to allocations made in the area's City Region Deal, with the aim of improving rail journey times between Aberdeen and the central belt.
The Scottish Government has insisted that it should still be used for that purpose, but local transport officials have now warned that "limited tangible progress" has been made on the scheme to date.
In a report to a meeting of the Aberdeen City Region Deal joint committee on Thursday, they added that it is "unlikely that it is now possible for this sum to be fully spent" before the current deal expires in 2026.
In light of the issues, the Aberdeen and Aberdeenshire councillors on the committee, as well as representatives from Opportunity North East, will be asked to approve an approach to the Scottish Government for permission to switch the money to use it for "other transport purposes".
Officials have drawn-up a wish-list of currently unfunded schemes that could be delivered in a shorter timescale using the £200 million.
It includes new stations proposed for the north of the Granite City, such as at the P&J Live Arena and Woodlands, as well as others in the south, potentially "in and around Newtonhill and Cove".
A road and junction upgrade has also been put forward by officials for the A90 Ellon to Toll of Birness road amid long-standing capacity and safety concerns, while junction improvements on the A956 Wellington Road have been suggested as well, linked to the city's south harbour expansion.
North-east Labour MSP Lewis Macdonald said all of the projects on the list were "important" and would represent a "good investment", but he believed that there was "no excuse" for failing to speed-up rail journey times to Glasgow and Edinburgh.
"The rail link between Aberdeen and the central belt is the weakest link in the north-east's transport networks, which is why the Scottish Government's proposal to invest in improvements was welcomed nearly three years ago," he said.
"It is deeply disappointing that so little progress has been made in that time.
"It still takes just as long to do the 125 miles by rail from Aberdeen to Edinburgh as it takes to cover the 250 miles from Edinburgh to York.
"The Scottish Government should be held to their promise to invest in changing that.
"Even if they agree to spend money on other north-east transport projects, that should not get them off the hook."
Liam Kerr, Scottish Conservative MSP for the north-east, said: "Let us be clear, the SNP government promised £200 million for rail improvements for the north-east in 2016.
"That has not happened.
"A failure to invest every penny of this money on transport upgrades would be a gross betrayal of the people of the north-east."
A Scottish Government spokesman said: "Transport Scotland's investment in rail in the north-east is already delivering more services, faster journeys and infrastructure enhancements.
"Scottish ministers have been consistent and specific in their view that this £200 million, over and above the City Deal funding, must only be used to aid journey time and capacity improvements between Aberdeen and the central belt.
"While we can appreciate the desire to see this investment used now, we are focused on ensuring it delivers best value for the public purse in the manner in which it was intended.
"We are working closely with the rail industry to identify how it can be best used to bring further benefits to rail users, communities and businesses across the region."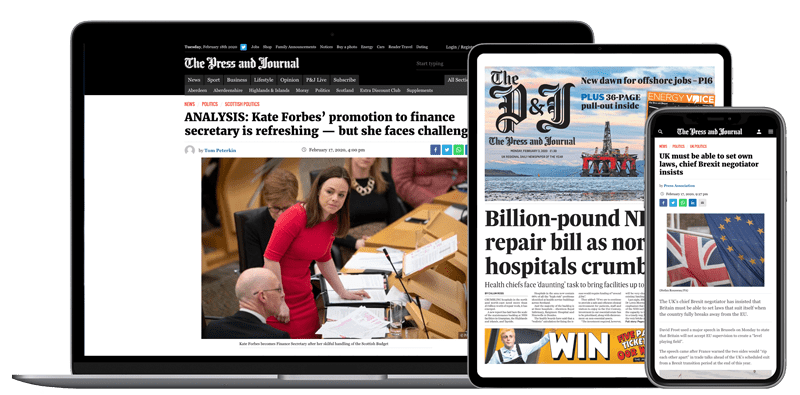 Help support quality local journalism … become a digital subscriber to The Press and Journal
For as little as £5.99 a month you can access all of our content, including Premium articles.
Subscribe