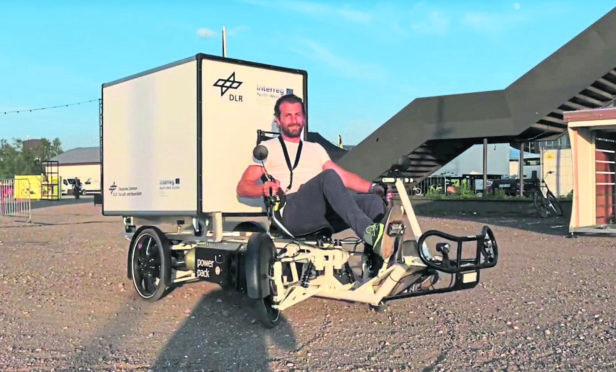 A new fleet of hydrogen cargo bicycles could soon roll out on the streets of Aberdeen in a major new effort to tackle congestion and air pollution.
The 10 courier bikes would be trialled by delivery companies in the city, cutting out the last miles of the journey by lorry or van.
Project bosses hope the hydrogen-fuelled electric cargo bikes will help cut down on individual journeys to deliver goods, which have increased in tandem with a rise in internet shopping.
The city council hopes reducing the number of larger vehicles in the heart of the city could result in improved air quality.
More than £500,000 has been awarded to cover the cost of the electric vehicles – the majority by the EU.
Transport Scotland and the Scottish Government have collectively contributed £162,000 towards the project, meaning the city council has not had to make any financial investment towards the bicycles.
Members will next week be asked to commit to the project and sign-off on the cost of sending council officers to meetings abroad.
The pilot scheme is being led by the German Aerospace Centre and includes another seven European partners.
The local authority has long been pushing to establish a "hydrogen valley" in the north-east, with hydrogen buses already serving passengers around Aberdeen.
A £100,000 strategy to supply hydrogen across the city is also expected to be unveiled in the coming months.
The administration's hydrogen spokesman Philip Bell said: "You have to let your imagination take over and find applications for this technology.
"What is possible? Aberdeen is demonstrating with this scheme what can be done.
"It is an exciting time for the city."
A number of courier companies have already noted interest in experimenting with the bikes in Aberdeen, according to council officers.
DPD is understood to be in talks, as is B-Spokes, an Edinburgh-based delivery firm already running around 25 diesel vans in the north-east.
Managing director Joe Allenza said: "We had to stop running bikes a couple of years ago so this would be a really interesting way to get back to our roots.
"It was space and the number of parcels we could fit in a van that forced us to leave bikes behind."
Work on the international project will begin in earnest next month at a meeting of the partners in Germany.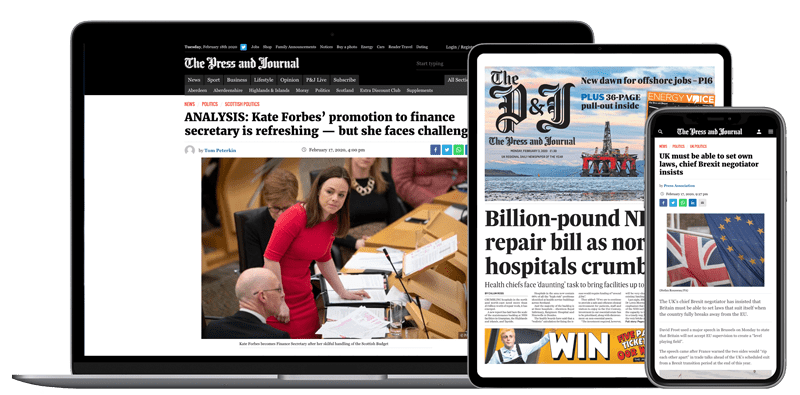 Help support quality local journalism … become a digital subscriber to The Press and Journal
For as little as £5.99 a month you can access all of our content, including Premium articles.
Subscribe