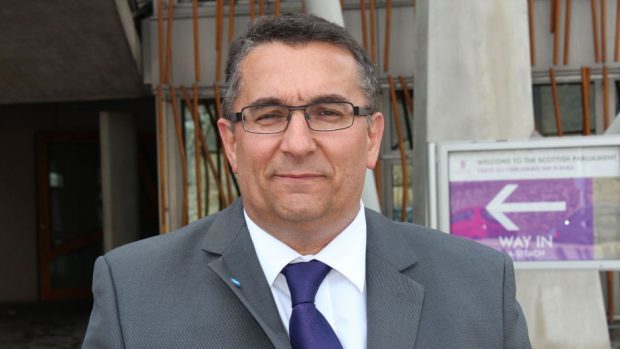 An Aberdeen councillor, who also sits as an MEP, is facing calls to stand down to save the local authority money on by-elections.
Council co-leader Douglas Lumsden has urged Christian Allard to quit ahead of the Torry and Ferryhill by-election prompted by Catriona Mackenzie's resignation.
Ms Mackenzie gave up her role, with immediate effect, on Wednesday night due to a change in her personal circumstances.
Both she and Mr Allard were voted in for the SNP in the 2017 council elections which left the ruling Conservative, Labour and independent coalition with a slender majority of one.
The Frenchman was then elected to sit at the EU Parliament in May but kept his job as a councillor.
He pledged to resign as a Torry and Ferryhill member if Scotland remained in the European Union.
With the upcoming Bridge of Don by-election to replace the late SNP councillor Sandy Stuart and outgoing Tory Brett Hunt, the balance of power could tip at the town house.
If either the opposition Liberal Democrats or the SNP win the three vacant seats, the coalition will lose its ruling vote.
And with electioneering in full swing in the city, Conservative group leader Douglas Lumsden thinks Mr Allard should step aside to save the public money holding another by-election.
"It would be right if Christian Allard now would resign so we could save the council money in the long-term," he said.
"Since there is a by-election in the ward, now is the time for him to do the decent thing and stand down.
"He is out of the country most of the time and will be earning a lot of public money being an MEP.
"It would only be right he resign so we can have a by-election for two seats instead of one."
SNP group leader Stephen Flynn dismissed the calls for his colleague to give in though.
He said: "We have been clear since Christian entered the European Parliament that he would stand down as soon as it is known that Scotland will retain its place in the EU and he will stay an MEP for the full five-year term."
"If Douglas Lumsden is championing Scotland remaining in the European Union I am sure he will find some friends and allies in the SNP."
And Mr Allard said last night: "It's heartening to know that councillor Lumsden is so confident that Scotland will remain the EU and I look forward to joining him on the campaign trail against Boris Johnson."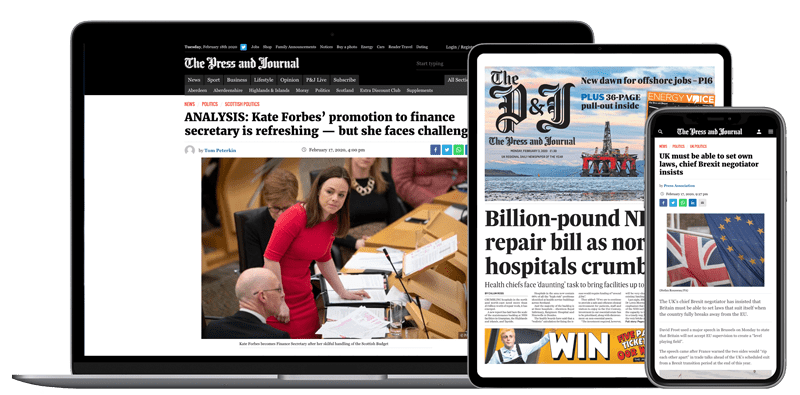 Help support quality local journalism … become a digital subscriber to The Press and Journal
For as little as £5.99 a month you can access all of our content, including Premium articles.
Subscribe