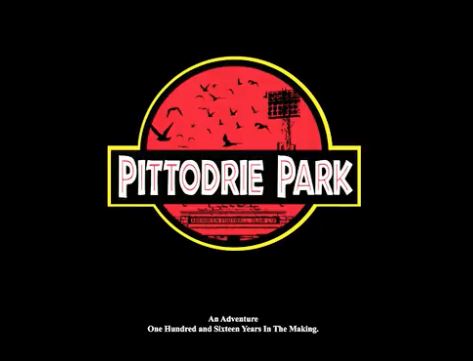 Aberdeen FC's match day programme will supersede their rivalry with Ross County by taking inspiration from the Mesozoic era.
The cover of the Dons' programme for today's SPFL match replicates Steven Spielberg's classic movie release Jurassic Park.
The dino-design uses the same black and red colours, but the iconic Tyrannosaurus silhouette is replaced by a sinister flock of gulls circling the stadium floodlights.
Even the lettering for the programme is the same as the 1993 film poster using the  Jurassic Park font designed by Jens R Ziehn.
**Sneaky Peek** #RedMatchday programme cover design for @AberdeenFC v @RossCounty on Saturday 31st August 2019. #PittodriePark #StandFree pic.twitter.com/ZNqLAY4S6C

— ????? ??????? (@dollydigital) August 28, 2019
Mark Elrick, who designed the cover, said he was overwhelmed by the response.
He added: "The reception has been amazing. Almost immediately fans were requesting the design on t-shirts – that's always a good indicator."
This is Mr Elrick's third year producing the match day programmes for the Dons.
He said: "Pittodrie Stadium was actually called Pittodrie Park until 1968, and it just fits with the 'pop culture' self-initiated brief.
"The elements of the design come together well. I had played around with giant gull silhouettes, sheep and even Angus the Bull.
"In the end, the flock of seagulls looks great. Someone on Twitter called them 'Torrydactyls'. I'm a big fan of that!"
Grand Theft Auto
In July, Mr Elrick designed a programme around the Grand Theft Auto: Vice City poster featuring the Europa League trophy as Castlegate's Mercat Cross and manager Derek McInnes outside Marischal College.
From Vice City to Granite City as new Dons programme takes inspiration from gaming icon
The poster was used for the Don's Europa League tie against Finnish side RoPS Rovaniemi and supported this season's gold and black away strip.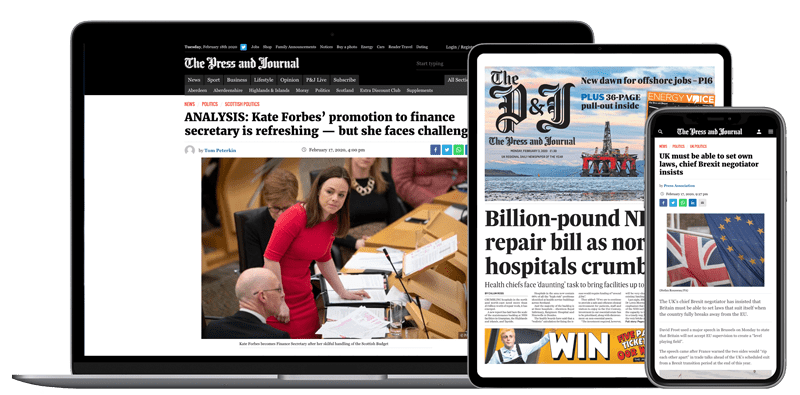 Help support quality local journalism … become a digital subscriber to The Press and Journal
For as little as £5.99 a month you can access all of our content, including Premium articles.
Subscribe