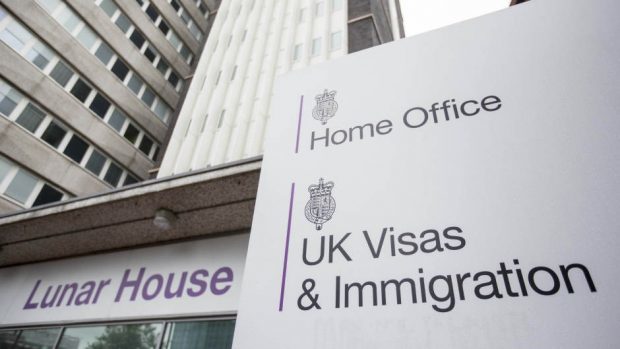 New figures show that at least 24 businesses in the north and north-east have been penalised for employing illegal workers in the last three years.
The Home Office data, released to the Scottish Conservatives, covers the AB postcode in the north-east, as well as the IV and KW postcodes in the north.
It shows that five civil penalties were issued to firms in AB in 2016, with the number rising to nine in 2017, and falling down again to three last year.
A similar pattern was found in IV, where there was one penalty in both 2016 and 2018, but four in 2017.
There was one issued in KW, which covers Caithness and Orkney, in 2018, but zero in the area in the two preceding years.
There have been no such penalties in the HS postcode for the Outer Hebrides in the period.
In these incidents, a total of six workers were involved in AB in 2016, doubling to 12 in the following year, before falling back to five staff last year.
The penalties in IV related to three workers in 2016, seven in 2017, and three in 2018, while the one in KW last year also involved three employees.
Employers can be sent to jail for five years or pay an unlimited fine if  found guilty of employing someone they knew or had "reasonable cause to believe" did not have the right to work in the UK.
They can also be penalised for failing to carry out the correct checks, potentially leading to a civil fine of up to £20,000 for each illegal worker.
West Aberdeenshire and Kincardine MP Andrew Bowie said: "In 2017 there was spike in the number of businesses found flouting the rules, and the number of illegal staff.
"But based on the most recent figures, it looks like the message is getting through to unscrupulous owners.
"Those who exploit undocumented workers face fines of up to £20,000 for every one. And it is exploitative — involving potential victims of forced labour and modern slavery.
"There is no place for it in modern Scotland."
A Home Office spokeswoman said: "Illegal working undercuts honest employers, puts vulnerable migrants at risk of exploitation, cheats legitimate job seekers out of employment and defrauds the public purse.
"We continue to use our enforcement powers to tackle illegal working, and any employer who flouts the law can expect to receive heavy penalties, and could even face prosecution.
"Employers must remember to carry out simple right to work checks before they employ staff. We launched an online checking service last year to make this easier and more secure."