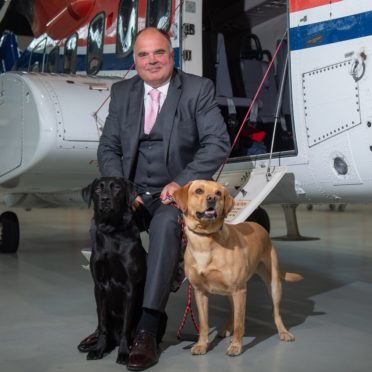 A helicopter company has welcomed two four-legged visitors to its Aberdeen base after raising more than £40,000 to help veterans.
CHC Group raised the cash to sponsor a puppy for charity Veterans With Dogs.
Labradors Copter and Ellie are the charity's latest recruits and will become fully-trained assistance dogs to help former and serving armed forces personnel suffering from PTSD or mental health conditions.
It will take 12 months for the dogs to go through their initial training before being paired with veterans to help them lead more independent lives. It takes 18-24 months to fully train the dog for mental health support.
Veterans also learn and practise skills alongside their four-legged friend, and both dog and veteran must qualify together as a partnership.
There are currently 40 animals currently in the programme, with 10 fully trained up – and a waiting list of two years already.
Shanta Cariese, north of Scotland trainer for Veterans with Dogs, said CHC's support was crucial to help meet demand:
She said: "The dogs are trained to respond to anxieties displayed by the veterans in everyday life. They can help their humans deal with potentially challenging environments."
"The dogs can also indicate and interrupt signs of anxiety, panic attacks and nightmares. They also help the veterans regain emotional control by employing cognitive behavioural skills, engaging risk reduction behaviours and help reduce the debilitating effects associated with PTSD.
"For a veteran, having a non-judgmental, friendly and loyal friend is very important.
"The dogs' training is carried out by volunteers but the organisation relies on donations to provide food, veterinary care and support."
CHC Group raised the money through its sponsorship of the Energy Ball in Aberdeen over the past two years and other fundraising activities, such as a run along the airport runway.
Mark Abbey, the firm's Europe, Middle East and Africa regional director, met the dogs at the airport.
He said: "We've met some of the guys who already have their own dogs and it's clear their lives have been transformed.
"The support they provide to those armed forces personnel who have given so much for their country is tremendous."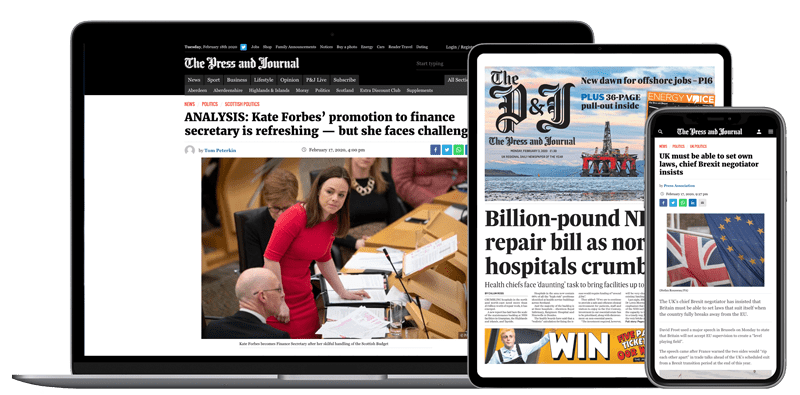 Help support quality local journalism … become a digital subscriber to The Press and Journal
For as little as £5.99 a month you can access all of our content, including Premium articles.
Subscribe