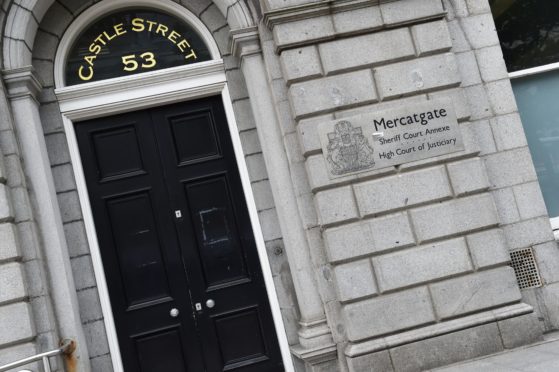 A jury has been told that three men accused of an attempted axe murder "did not care" whether their alleged victim lived or died.
Brandon Wilson, Brandon Douglas and Martin Gemmell are on trial at the High Court in Aberdeen facing charges of robbery and attempted murder on November 21.
They are alleged to have broken into Allan Roy's home in Sandhaven before launching an attack that left him "severely injured and permanently disfigured".
They are accused of then taking a games console and two mobile phones.
Gemmell and Douglas have also been charged with breaking into the home of Scott Thomson in Boddam on the same date, attacking him with knives then taking a bank card, mobile phone and air rifle.
It is alleged the three men demanded drugs and money from Mr Roy before striking him with weapons and punching him.
Advocate depute, Alan Cameron, prosecuting, said it was "clear" Gemmell and Wilson were "acting together for a common criminal plan".
Evidence was also heard that a large black hunting knife was found behind a sofa at Wilson's former flat on Skene Street in Peterhead.
A forensic scientist said the DNA found on the knife was "one billion times more likely" to belong to co-accused Brandon Douglas than anyone else.
A black Timberland jacket was also found in Wilson's flat, with the lower left sleeve covered in blood that matched the DNA of Mr Roy.
Mr Cameron said: "You could conclude that they simply did not care if Mr Roy lived or died.
"They could have easily killed him and were wickedly reckless."
However, Brandon Douglas's defence advocate, Iain Smith, said his client's admission of guilt regarding the Boddam offence meant that he should be believed when he says he had nothing to do with the Sandhaven incident.
Mr Smith said: "His willingness to admit to the first charge is a strength. It tells you that when he has done wrong he admits it."
Gemmel's defence counsel David Murdoch asked the jury to carefully consider the "extent" to which his client was involved.
He said: "Each person is responsible for their own actions.
"You have not heard evidence of a preconceived plan to murder Allan Roy.
"You have to be careful of the evidence and scrutinise it before you convict someone of a very serious crime."
Defence counsel Gareth Jones, who represents Wilson, said his client claims he was not "responsible for bringing any of those items" to his home.
The jury will begin its deliberations today.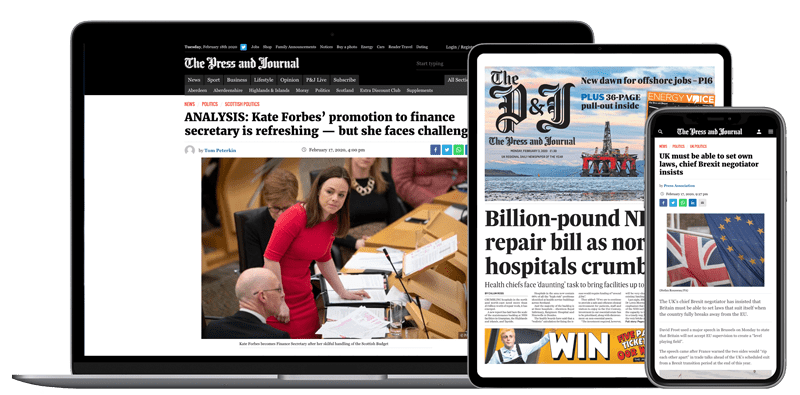 Help support quality local journalism … become a digital subscriber to The Press and Journal
For as little as £5.99 a month you can access all of our content, including Premium articles.
Subscribe