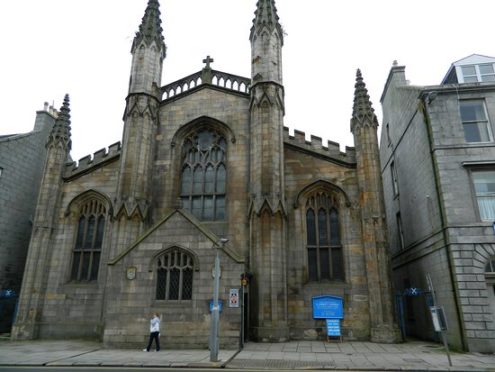 A friendship cafe at St Andrew's Cathedral has launched new monthly sessions to combat loneliness in the community.
The facility runs every Friday from 10am-12pm and is designed to help older people who feel lonely and isolated.
The initiative almost closed down due to a lack of volunteers and reduction in customers. But switching the weekly sessions to monthly became more sustainable.
Provost Issaac Poobalan said: "The car park and close of the cathedral became notorious for people drinking and doing drugs.
"Picking up needles was a weekly feature. Children were out playing and they were finding needles.
"There was a growing need for a more friendly and secure place. It was a challenge to help people growing older feel safe and help those who do drugs as well."
The friendship cafe allows people to engage socially and is also committed to working with the local dementia centre.
Mr Poobalan added: "At least two people who come to the cafe are carers for their partners who suffer with dementia.
"It gives them a balance.  It's easy to fall into the life of dementia and loneliness – it can be very painful to live with. So this cafe is absolutely essential.
"Every challenge that is an issue in the community becomes  real to the church. This is as much an essential part of the church as meeting on a Sunday and singing hymns."
Some of those who attend the venue pointed out the importance of friendships they had formed. And they described the delicious cake as being the icing on top.
Athol Jermieson said: "Most places nowadays are chains, they're nice but they're all the same and  impersonal. Our numbers have diminished over the years, the majority of us are from the cathedral – but not all."
Audrey Parks added: "We appreciate the work being done here. Getting together and having a talk – that is nice."
According to Age UK, 1.9 million older people often feel ignored or invisible.
The friendship cafe is not the first local charity which has been forced to adapt to a challenging environment.
The Salvation Army cafe on Castlegate had to shut down their daily coffee shop due to a significant decrease in customers.
They have since restructured and are now open every Friday.