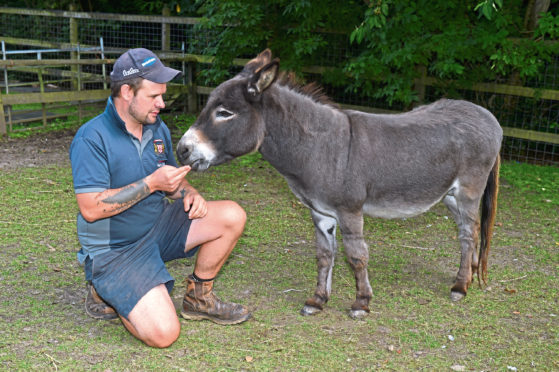 Jamie Rennie's co-workers can be a noisy bunch, with quirky temperaments and favoured scratching posts.
You'd be wise not to take Bute's chair in the staff room, and stay out of McGinty's way when he's in a bad mood.
Fred is happy to watch the world go by while Dee is always eager for a good gossip.
This eccentric bunch have one thing in common though, they're not fussy when dinner time arrives and are prone to being greedy.
If you hadn't guessed already, Jamie doesn't work the standard nine till five.
He believes he would find office life impossible having spent the last 15 years at Pets Corner in Hazlehead Park.
Many would envy his role as an animal attendant, as he gets to spend the working day with friendly meerkats and adorable baby ferrets.
Jamie's role also involves the less desirable task of mucking out enclosures and preparing the meals for the dozens of animals who reside at the popular attraction in Aberdeen.
It has been well loved by generations of visitors, and Jamie can remember going to Pets Corner as a child.
The site was originally opened in 1966 and welcomed 10,000 visitors in the first two days alone.
It was known as Aberdeen Zoo and animals to see over the years included two chimps called Heather and Humphrey.
The zoo closed in 1977 due to dwindling visitor numbers, and re-opened as Pets Corner in 1979.
History aside, the centre is now flourishing and boasts an education facility and meerkat enclosure after a revamp.
Jamie is hopeful for the pitter patter of tiny meerkat paws in the coming months, as Dee, who is the breeding female, could well have a litter of pups.
We meet in the staff room just as Jamie starts his shift for the day, and I am warned against sitting in Bute's favoured spot.
"You'd be covered in hair; Bute is our resident cat and is a popular sight here," said Jamie.
"He comes and goes as he pleases, he's 17 now so he's getting on.
"I started here on work experience and I've never left.
"I've been offered jobs elsewhere but I love it here, the animals are always happy to see you in the morning."
Although having favourites is frowned upon, Jamie has a soft spot for certain animals at Pets Corner.
Dee, Don and Den are the lovable meerkat trio, and enjoy life in their roomy enclosure.
They also have a snug indoor area at night complete with a heat lamp.
"The meerkats are popular with visitors and they're very friendly, they like the public," said Jamie.
"There was a slight problem when they first arrived, because of aeroplanes and helicopters.
"All three of them would stand to attention like they would do in the wild, in the belief that a bird of prey was coming.
"Then they'd all run and hide, but they're more used to it now."
I have the rare privilege of an invite into the enclosure, where I am greeted by three very different and funny characters.
Dee immediately makes a bee line for Jamie, while Don and Den are intent on stealing my pen, notepad and phone.
Jamie chastises the trio as they attempt to escape, before introducing me to Mason the donkey.
He is none too keen on making friends and rests his head on Jamie's shoulder.
"He thinks you're the vet," explains Jamie, and gives Mason an affectionate pat.
We bypass the sheep due to McGinty's tendency to head butt people.
"The sheep try their luck because they were mostly bottle fed," said Jamie.
"That means they have no fear of people and it can actually hurt if you get rammed by one, their heads are pretty big and strong."
He believes there is a misconception about the alpacas at Pets Corner however, who are in fact a friendly bunch.
"People will say an alpaca spat at them, or you shouldn't look at an alpaca because it will spit," said Jamie.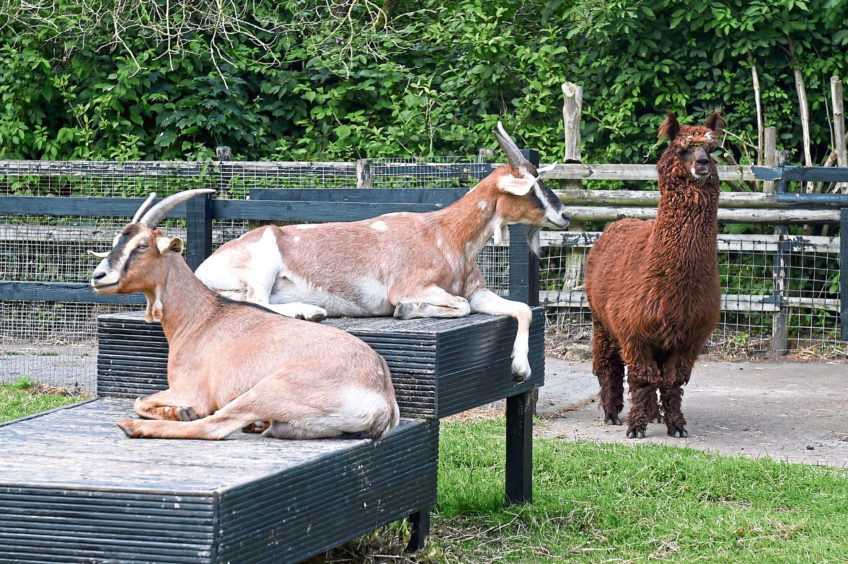 "Our alpacas have never spat at visitors, they'll only spit at each other during a disagreement."
There is also a trio of baby ferrets who Jamie gives regular cuddles too, and he has even given a haircut to the resident Shetland pony. "That didn't go so well as I cut it too short, but he loved having his hair done," he said.
The animals were kept cool in the recent warm weather, with frozen bottles of water placed in the rabbit hutches.
Jamie's favourite time of year at Pets Corner is winter, when usually there are fewer visitors.
"The animals don't really mind the cold and it's brilliant when we get to give them that bit more attention," he said.
"We work on Christmas Day because the animals still need fed.
"Plenty of them get their own Christmas dinner as well.
"I wouldn't change my job for the world and I really believe in what we do at Pets Corner.
"We're teaching children to have respect for animals, and I can't stress enough how important that is."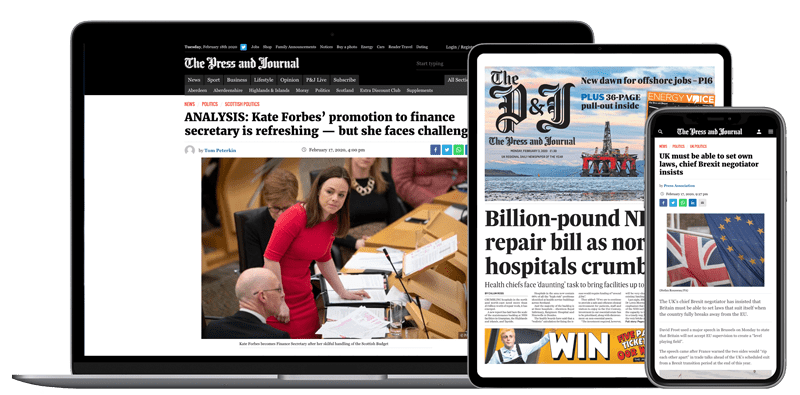 Help support quality local journalism … become a digital subscriber to The Press and Journal
For as little as £5.99 a month you can access all of our content, including Premium articles.
Subscribe