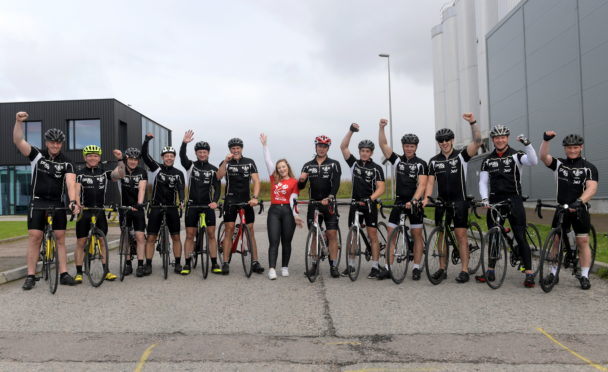 A Royal Marine who was diagnosed with cancer at the age of 25 has rallied his colleagues to raise £15,000 for the charity which helped him in his darkest hour.
Daniel Stewart, from Portlethen, had his world turned upside down when he was told he had testicular cancer two years ago.
He was supported through his treatment by Friends of Anchor and it was while he was rehearsing for its Brave catwalk fundraiser in Aberdeen last year that he found out he was free of the disease.
Since then, he has gradually rebuilt his strength and he recently decided to enlist some of his workmates to take on a taxing challenge in honour of the local outfit and the Royal Marines Charity.
He and 14 others spent a week cycling a staggering 620 miles across the nation's three tallest peaks; Snowdon in Wales, Scafell Pike in the Lake District and Ben Nevis.
After completing the massive trek by returning to the north-east on Saturday, Mr Stewart said his "favourite part" had been "seeing everyone helping each other to get through it and doing it as a team".
He added: "There were different times in the week where people were in a bad place, but it was great to see us trying to push one another forward,
"It was so tough, having each other to get through it was very rewarding.
"Our most challenging day was when we were cycling through the Lake District because the weather was horrendous – it was so wet and slippery.
"I want to give thanks to everyone for their support and generous donations."
Naomi Forrest, fundraising and marketing assistant for Friends of Anchor, said the group showed "remarkable strength and determination".
She added: "We've been following their every move and have been so impressed by their efforts and the support they have received from people across the UK.
"Their fundraising has been outstanding, with stalls set up at various points throughout the route to drum up donations and awareness.
"We are so grateful to everyone involved – they have certainly done us proud and they've flown the flag for Friends of Anchor across the length and breadth of the country.
"It's been wonderful to have one of our Brave alumni, Daniel Stewart, right in the thick of it and continuing his fundraising efforts for the charity."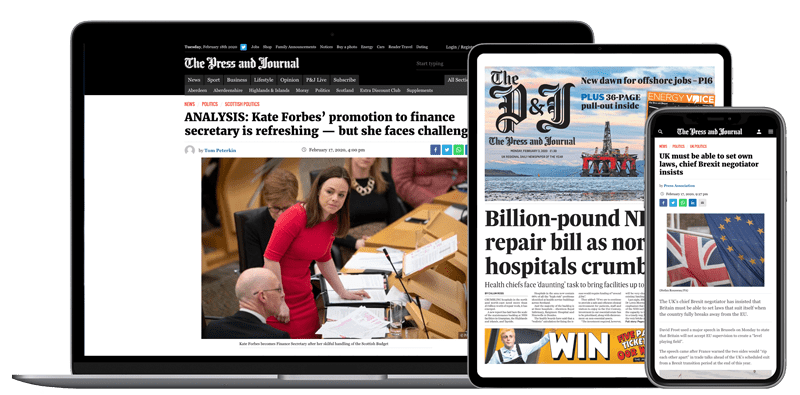 Help support quality local journalism … become a digital subscriber to The Press and Journal
For as little as £5.99 a month you can access all of our content, including Premium articles.
Subscribe