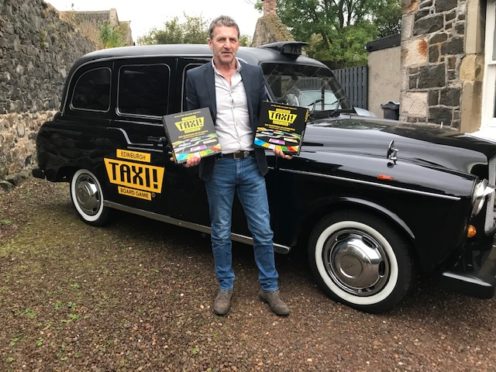 A former cabbie behind a trivia game hopes to get Dons fans living in care homes reminiscing.
Ex-cabbie Derek Caroll came up with the idea for Taxi during a night shift while sitting in the rank 20 years ago.
Mr Caroll's first edition of the game tested players' knowledge on history and facts about Edinburgh.
Now, he and co-director Gordon Drysdale have developed an Aberdeen Football Club (AFC) version of the board game – with 500 questions testing fans.
It was produced in partnership with the club. Now the team are keen to speak to local groups and charities that work with those living with dementia amid hopes the game will get them talking about their own memories of the club.
Mr Caroll said: "It started off as just a city-based trivia game and now it just evolved.
"We thought about people who like showing off about their local history and their football knowledge.
"People get to discuss their favourite teams and previous players, so we started with a Celtic FC trial game.
"Then we developed a Hibs and Hearts version, so we thought the next one should naturally be Aberdeen.
"We started finding out people were playing with these in residential care homes and playing with those who live with dementia.
"It gets them reminiscing and talking when they pull out a question or they hear an answer about a player.
"I never thought of it that way and it's been pretty successful.
"Some of the football clubs had been getting involved with Sporting Memories, so we were looking to work with them or with any local groups who work with those living with dementia.
"We are in early talks with the Scottish Football Association and Sporting Memories and we hope that we could work with them in the future."
Head-scratchers in this edition include: Which Scotland defender captained Aberdeen to a Scottish Cup victory aged only 21 and who was Aberdeen manager when the Dons beat Celtic in the 1970 Scottish Cup final?
The game is scheduled to launch early next month.