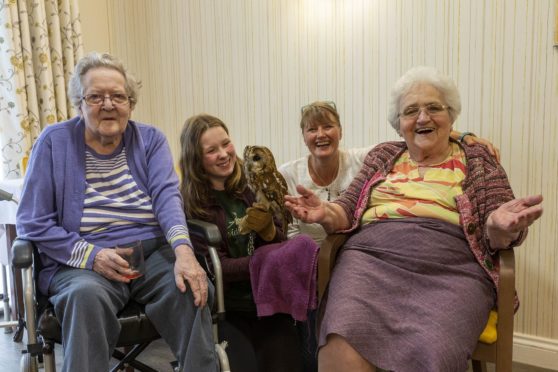 Residents at a care home in Aberdeen enjoyed a visit from feathered friends.
Care UK's Tor-Na-Dee, on North Deeside Road, invited Speyside Falconry to lead a workshop with residents.
As part of the session, the falconry team provided interesting facts on each of the individual birds which the residents got to stroke and interact with.
Home manager Maureen Barrett said: "We are always looking to plan interesting and exciting activities for residents, and as so many have a keen interest in nature and wildlife, we invited Speyside Falconry along to provide a fun animal therapy session.
"It proved to be a real success, and you could see from residents' reactions just how engaged and fascinated they were by the chance to get so close to these incredible birds.
"We know just how beneficial animal therapy can be for older people, especially for those living with dementia.
"Being close to animals can help lift a person's mood and stimulate social interaction, so it was fantastic to see the smiles on everyone's faces."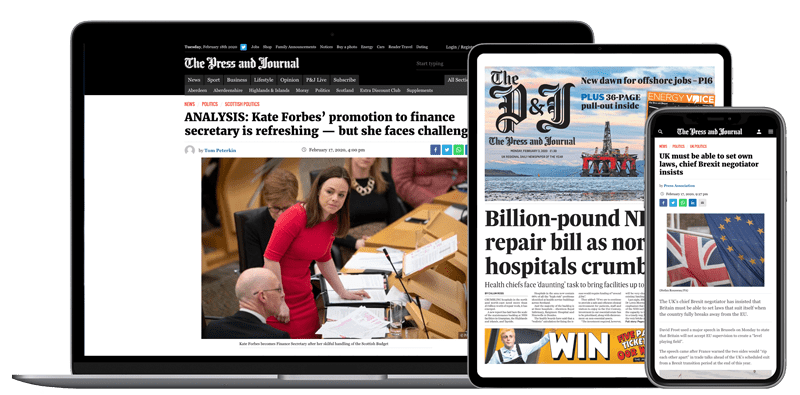 Help support quality local journalism … become a digital subscriber to The Press and Journal
For as little as £5.99 a month you can access all of our content, including Premium articles.
Subscribe