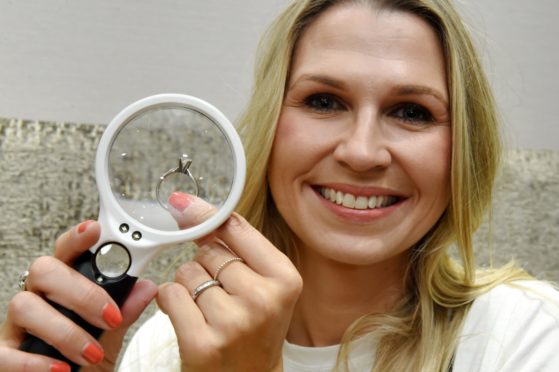 A woman has bagged herself a £5,000 diamond after completing a treasure hunt in Aberdeen.
Cancer charity Maggie's held its first ever diamond hunt at the weekend, with nearly 100 people testing their knowledge of the city to answer cryptic clues about the city.
All the correct answers were gathered, with Natalie Wishhart named the winner.
Family jewellers Finnie's donated the top prize, as well as £100 voucher for the 10 runners up.
Yesterday, the delighted mother-of-three picked up her diamond, and admitted that at first she did not believe she had won.
Mrs Wishart, 41, said: "It's unbelievable that I won. I entered because one of my friends had and I wanted to show support. I brought my boys and mother along for the extra brains."
All money raised through the diamond hunt will go towards helping cancer patients and their families from across the north-east.
It was also designed to raise awareness of the charity.
Dominique Dawson, a third generation Finnie who works at the George Street shop, said: "As a business we like to support as many local charities as possible and when Maggie's approached us with the idea we had to get involved."
The event was also supported by Repsol Sinopec, who wrote up the questions and covered the administrative costs to ensure all money raised goes to help those living with cancer.
The correct answers to the clues are available on Maggie Aberdeen's Facebook page.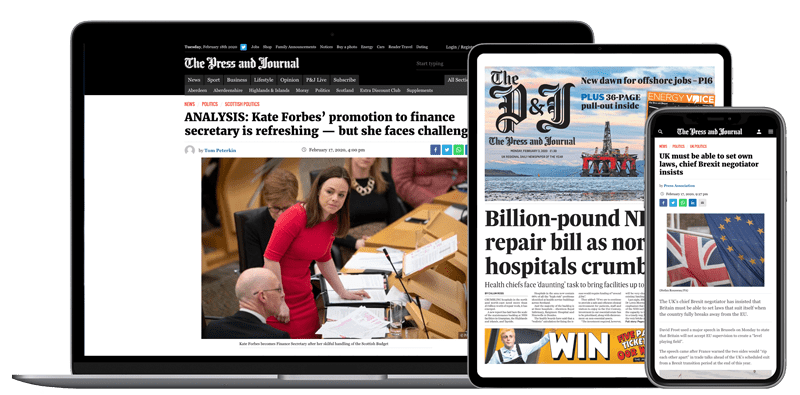 Help support quality local journalism … become a digital subscriber to The Press and Journal
For as little as £5.99 a month you can access all of our content, including Premium articles.
Subscribe