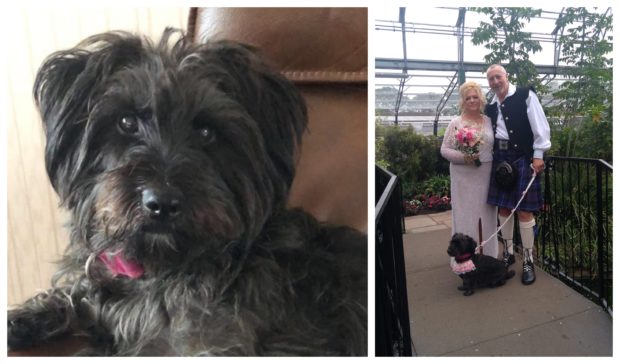 A newly-wed couple have been left broken-hearted after their family pet was killed on an Aberdeen road.
Pub landlord Ally Gray tied the knot with Carol at the Winter Gardens in Duthie Park last month, after beloved dog Coco led her down the aisle to give her away.
But tragedy has now hit after the five-year-old Scottish terrier/Lhasa Apso cross was hit by a car in Scotstown Road in Bridge of Don.
In tears, Mrs Gray said: "She was part of the family, more human than dog and had a real mind of her own.
"She was just a beautiful, fluffy thing. Everywhere I went, she came with me."
Mrs Gray's daughter had taken the dog for a walk last Wednesday, stopping at a nearby cafe on the way and tying her lead to a chair outside.
But when she returned, she discovered Coco had escaped – and found her lying on the edge of the pavement badly hurt.
The 27-year-old began CPR before a barber from a nearby shop rushed them to an emergency vet, but the terrier did not survive.
Mr and Mrs Gray reported the incident to the police as the driver of the black Kia Ceed failed to stop after the crash, which happened at around 2.15pm.
They claim officers have told them that they will not be pursuing the matter because the driver did not appear to know the collision had happened.
A police constable left the couple a voicemail, revealing that CCTV showed the driver had not braked before or after the collision.
This proved they had not seen Coco, he said, and meant the police would not be pursuing the matter further.
An angry Mr Gray said: "The driver should have been paying more attention. What if it had been a toddler?"
"As far as I am aware they have not even been to see the driver."
His 56-year-old wife added: "We are the ones suffering. Surely the police should at least be letting the person know what they have done.
"They are getting off Scot free."
Coco was a regular guest at Mr Gray's pub in the city, the Gilcomston Bar.
The 55-year-old landlord said his regular customers were "devastated" by news.
"They cannot believe it and are upset and angry," he added.
"The locals spoiled her rotten and everyone just loved her."
A police spokeswoman said: "On Thursday September 5, a report was made about a dog struck by a car the previous afternoon in Scotstown Road, Aberdeen.
"Police inquiries were carried out into this matter and no crime was established."
The family plans to scatter her ashes at two of her favourite spots for a walk, at Seaton Park in Aberdeen and the beach in Lossiemouth.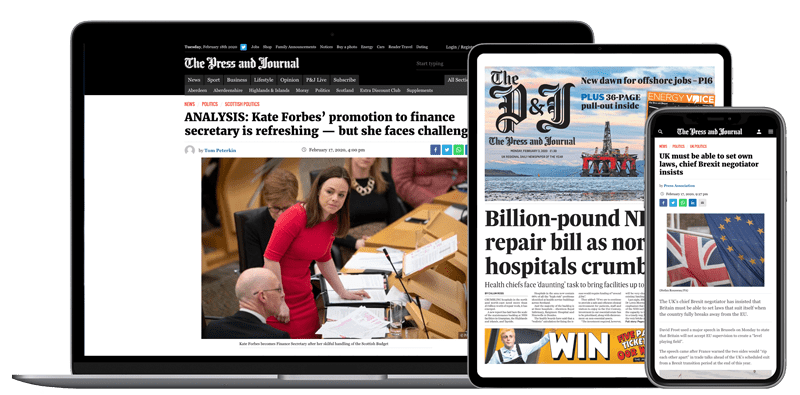 Help support quality local journalism … become a digital subscriber to The Press and Journal
For as little as £5.99 a month you can access all of our content, including Premium articles.
Subscribe