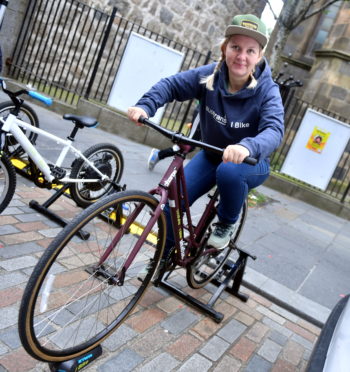 Part of one of Aberdeen's busiest streets was closed off to traffic at the weekend to enable a day of family-friendly entertainment to take place in an attempt to raise awareness of climate change.
Thousands flocked to Union Street and Belmont Street to mark the annual In Town Without My Car Day.
It was organised by the city council as part of the continent-wide European Mobility Week, which is focused on safe walking and cycling and how they can benefit the environment as well as people's health and bank balances.
Two-dozen different attractions were installed in the city centre, with a large outdoor climbing wall, aerial ribbon apparatus and a giant zip wire drawing in large crowds eager to take part.
A series of cycling events also proved popular, with BMX stunt performances and a bike roadshow featuring the likes of penny farthings and sit-down tricycles also generating long queues.
Marquees were erected to provide information on a variety of topics including recycling, air quality and the benefits of a proposed cycle path on Union Street.
Among those enjoying the day was a nervous-looking Lord Provost of Aberdeen, Barney Crockett, who had agreed to soar through the skies on the zip wire.
He waved to the cheering crowds below as he zoomed past.
Afterwards, he joked: "It was absolutely fabulous. It's a very exciting way to travel.
"If they had one from Bucksburn then I could just take it from my home to town every day."
Mr Crockett hopes that the festivities will have encouraged people to think more seriously about some of the larger problems facing the planet and how they can play a role in mitigating them.
He added: "We are trying to think about our own responsibility for dealing with climate change and what we can do best for everybody.
"It's great to see them having a good time but as well as that we're trying to show people the different methods of transportation they could be using to help."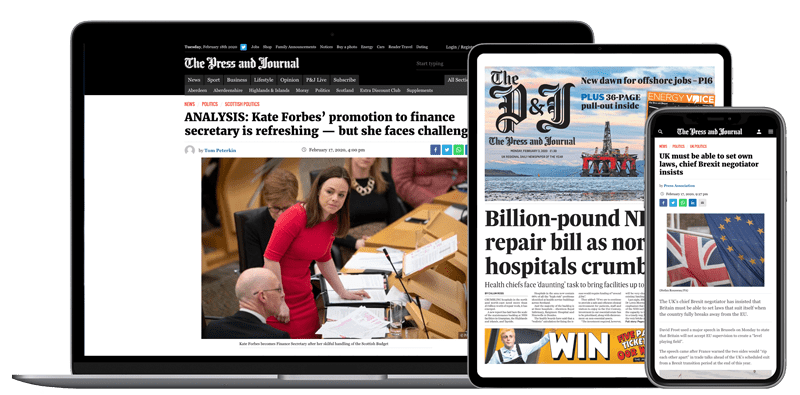 Help support quality local journalism … become a digital subscriber to The Press and Journal
For as little as £5.99 a month you can access all of our content, including Premium articles.
Subscribe