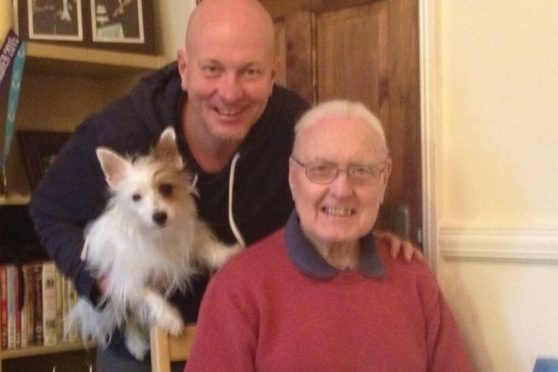 The son of a former Dons player and Highland League coach now battling dementia has launched a fundraiser in his honour.
George McMillan was a Scottish professional footballer who played with Aberdeen decades ago.
The left wing began with Montrose before working his way through Fraserburgh, Newport County, Brechin City and Wrexham before starting for the Dons in 1950.
However, just two years later he broke his neck while carrying out his day job as an electrician, which ended his career as a player and he moved into coaching.
He worked with teams in the Highland League before relocating with his family to Australia to continue his coaching career.
Now 89, Mr McMillan has been living with "full-blown" dementia for six years and can barely remember his footballing career.
His son, Graham, said: "He is in a bad state.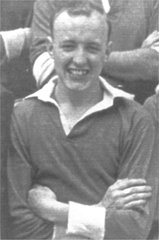 "He doesn't have the concentration to follow football anymore.
"He was friends with Harry Redknapp back in the day, and does occasionally mention that he's off to meet Harry for tea – but that's about it.
"But in his heyday he was a massive success – a real liked player and well respected coach."
Mr McMillan jun, who played in the reserves for Aberdeen during the reign of Sir Alex Ferguson, is running his first half marathon, at the Perkins Great Eastern Run on October 13, to raise money for research for The Alzheimer's Society and Football Players of the 50s.
He added: "To see what was once a strong, fit professional footballer, a highly respected football coach, a carer and a wonderful husband and father deteriorate rapidly into a man who is now dependant on care to live day to day due to this illness is something no family should have to suffer."
Two years ago researchers found that years of heading balls and colliding with other players could be damaging footballers' brains and putting players at risk of developing dementia.
To support Mr McMillan jun's efforts, visit www.gofundme.com/f/half-marathon-for-alzheimer039s-disease-charity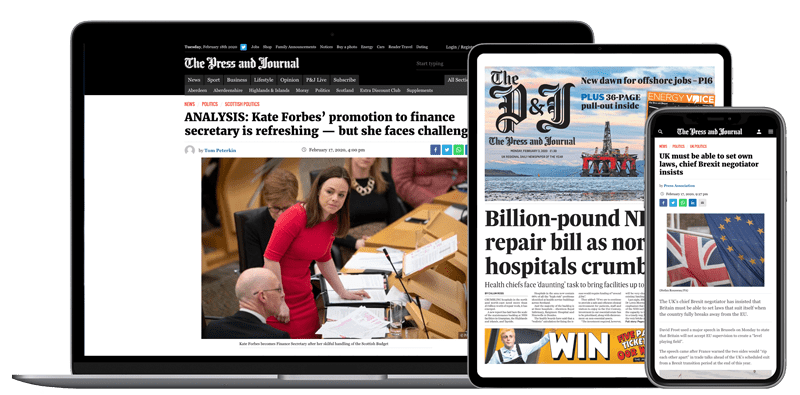 Help support quality local journalism … become a digital subscriber to The Press and Journal
For as little as £5.99 a month you can access all of our content, including Premium articles.
Subscribe