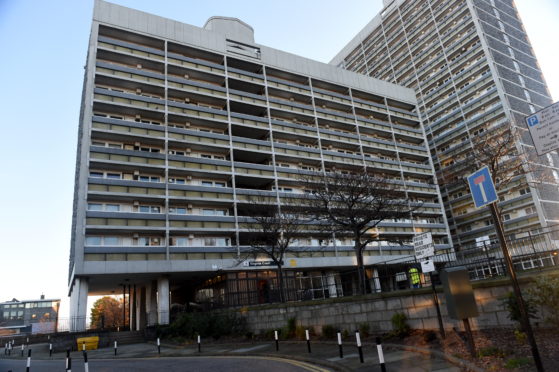 Residents of eight Aberdeen high rises, which could be listed as being of national historic significance, are being urged to look beyond the "myths" surrounding the process.
Last week, Historic Environment Scotland (HES) announced it would consider a nomination for the tower blocks to have some of the same protections as the likes of Marischal College, Kings College and many of the north-east's castles.
It continues work by the national authority to recognise the architectural significance of structures built after the Second World War.
HES last signalled a move in this direction in 2017 by awarding a block of Edinburgh flats, made famous by the novel Trainspotting, Category A listed status.
Cables Wynd House, built in the 1960s as the eight in Aberdeen were, is now considered of national or international importance.
The curving so-called Banana flats in Leith featured in Irvine Welsh's book, as the home of Simon "Sick Boy" Williamson.
Nearby Linksview House gained the same designation, joining other post-war structures including Crombie Halls in Aberdeen's Meston Walk, Inverness' Eden Court Theatre and the Forth Road Bridge.
More than 50 buildings and structures built after 1945 have now been listed in this country.
Aberdeen's Gilcomstoun Land, Porthill Court, Seamount Court, Virginia Court, Marischal Court, Thistle Court, Hutcheon Court and Greig Court could be next on the list.
Last night, Historic Environment Scotland's head of designations Elizabeth McCrone said: "There are many myths surrounding listings and we hope to dispel some of these during our six-week consultation.
"We're encouraging the local community to have an open discussion with us and share their views.
"We would focus on how the multi-storeys look from the outside – not the inside of people's homes."
Co-leader of Aberdeen City Council, Douglas Lumsden, last week said he would be "surprised" if the local authority backed the plans, given fears it would make property maintenance more expensive.
There are to be two public drop-in consultation events at the city's Catherine Street Community Centre.
The venue sits in the shadow of two of the high rises in question, Hutcheon Court and Greig Court.
Residents and homeowners will be able to make their views known at the two sessions, on October 28 between 2pm and 4pm and on November 11 between 7.30pm and 9pm.
The public will also be able to submit thoughts online via the Historic Scotland website.