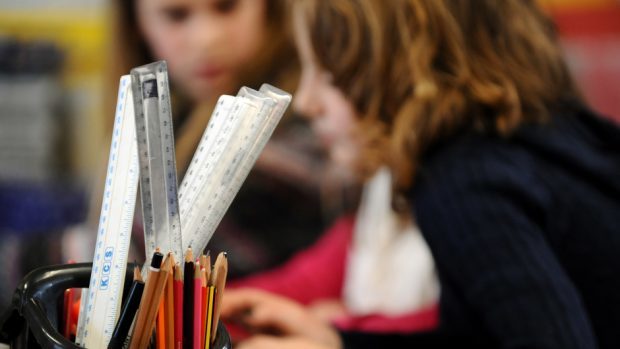 Multi-million-pound plans have been put forward to improve or expand eight Aberdeen schools ahead of tough Scottish Government childcare targets.
Councillors on next week's city growth committee are being asked to back an ambitious scheme for the extension of the Cults, Culter and Broomhill primaries.
The nurseries at Kingswells, Charleston and Loirston would be remodelled, while new nurseries are proposed for Kirkhill and Gilcomston.
It is estimated the entire programme of works would cost £10.7 million.
Under Holyrood plans, councils have a duty to deliver 1,140 hours of free childcare for eligible two-year-olds and all three and four-year-olds by the 2020/21 term.
Aberdeen has been allocated around £23 million of funding to support the expansion programme.
The work will, however, have to be completed quickly to help meet the tough timescales.
A report to councillors reads: "All local authorities will have a duty to provide 1,140 hours of early learning and childcare for eligible two-year olds and all three and four-year-olds by 2020.
"This project forms part of the delivery plan that will help Aberdeen City Council manage the transformational change necessary to deliver expanded services by 2020.
"Cost checks will be carried out throughout the design stage to monitor estimates against the allocated budget."
Opposition SNP education spokesman Alex Nicoll welcomed the funding, saying it would help improve the chances of "future generations".
He said: "I'm delighted that over £23 million of Scottish Government money will be benefiting families across our city.
"The expansion of early learning and childcare is key if we're to giving the next generation of Aberdonians the best possible start in life."
Liberal democrat education spokesman Martin Greig said there would be challenges in the works on some of the buildings.
He said: "The increase in early learning is an important priority.
"Young people need a strong start in their education journey so the extra funding is a great help.
"It has to be admitted that there are always challenges in adapting existing schools to meet new priorities.
"It might not be straightforward to accommodate all these new buildings within the limited space of existing school premises.
"The expansion of early learning facilities adds much to a school community but expanding a school needs careful thought and management.
"Therefore, each of the schools affected will need support and guidance to deal with the changes that they are about to experience."
Council education convener John Wheeler said: "The expansion will benefit communities across the city."