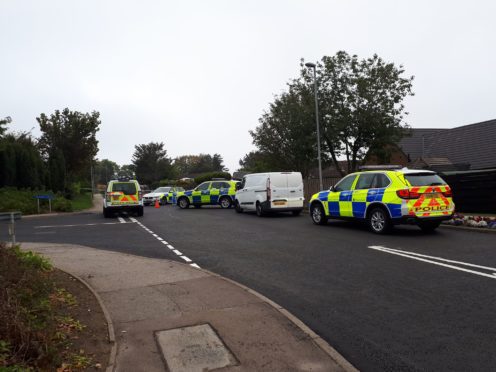 Three people have been arrested following a police chase that left an officer injured.
A 21-year-old woman and two men, aged 22 and 23, were detained after allegedly failing to stop.
An officer was injured in the incident, and taken to Aberdeen Royal Infirmary. His injuries are not thought to be serious.
The alleged incident, involving a black Ford Fiesta, happened in the Blackburn area, with witnesses saying they saw four police cars driving at speed towards Hatton of Fintray.
The car was stopped just before 4am in the village's Fintray Road.
Residents woke up to find the road closed to the junction of Bishop Forbes Crescent, and said they were "shocked" the drama had unfolded in the quiet suburb.
Police officers, collision investigators and an incident support unit were stationed on Fintray Road for more than seven hours.
The police spokeswoman said: "The incident, which involved a black Ford Fiesta, came to a conclusion shortly before 4am at Fintray Road in Blackburn.
"Unfortunately an officer was injured during the incident and taken to Aberdeen Royal Infirmary for treatment.
"Thankfully his injuries are not believed to be serious."
Shocked local residents had heard little of the incident until later in the morning, when the road closure resulted in a slow build up of traffic.
One local resident said: "I didn't hear anything this morning but other people were woken by sirens.
"There'd been a load of police officers and forensics since this morning.
"It's not a very busy road – especially on a Sunday morning – but people can take it very quickly."
Another resident said she initially thought it had been an accident, adding: "I was initially worried it involved someone on their way to work.
"I got home about 3am and didn't hear anything until the morning.
"But someone else saw four police cars going down the road about 4am in the direction of Hatton of Fintray."
The road was cordoned off between both ends of Bishop Forbes Crescent in Blackburn, with forensic units on scene from 8am.
Officers were seen clearing debris from the road, including a wing mirror and a tyre.
Anyone with information should call 101.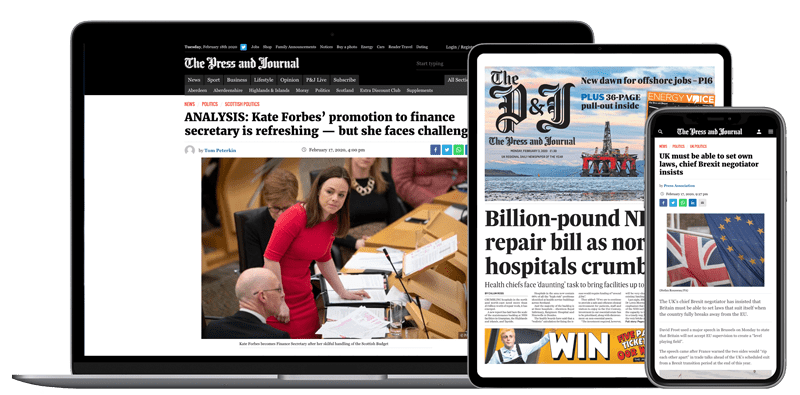 Help support quality local journalism … become a digital subscriber to The Press and Journal
For as little as £5.99 a month you can access all of our content, including Premium articles.
Subscribe