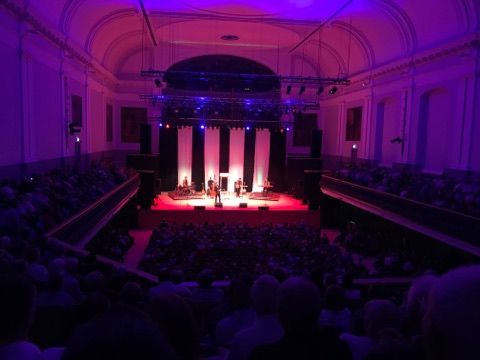 The spirit of the Grand Ole Opry came to the Granite City tonight as a talented group of singers whipped country music fans into a frenzy with a range of timeless classics.
As Nashville Live began, with eight musicians taking to the Music Hall stage to embody some of the genre's greatest stars, some in attendance let out yelps of "yeeha!" rather then the more reserved "fit like?" they usually might offer in greeting.
And the evening continued in that manner, with people clapping along to opening number Blue Moon of Kentucky.
The show took the form of a radio performance being recorded in the Ryman Auditorium in the titular Tennessee city, with vintage adverts from the 1960s faithfully recreated to add some authenticity – many of which raised a grin due to how dated they now appear.
Singer Lars Pluto, who hails from Atlanta, Georgia, encouraged the audience to "buckle up their seatbelts and have some good old fun" before breaking into Hey Good Lookin' and Jambalaya by Hank Williams.
Singer Laura Evans then took on the guise of Patsy Cline for a version of Walkin' After Midnight and a "weather report" segued into Pluto performing a range of Willie Nelson tunes.
Though better known as a Cline song, it was Nelson who originally composed the enduring lament of Crazy and the song was one of the highlights of the night.
Pluto showed off his vocal versatility as he then slipped into the unmistakable croon of Elvis Presley for You Were Always On My Mind.
A soaring rendition of Tammy Wynette's Stand By Your Man followed and a smattering of Johnny Cash songs kept the crowd's toes tapping.
A lively version of Jackson brought the first half to a close and the show bounced back into life after intermission with bluegrass classic The Devil Went Down To Georgia.
The hits kept coming with Dolly Parton tracks Jolene and I Will Always Love You filling the recently refurbished venue and The Gambler by Kenny Williams proving ripe for a singalong.
By the time Evans returned as Dolly Parton for Nine To Five, many of the country fans in attendance had left their seats behind and taken to the aisles to dance what was left of the night away.
A performance of Achy Breaky Heart was met with rapturous applause and Islands In The Stream encouraged even more people to get up and sway in time to the romantic ballad.
The show drew to a rollicking close with an up-tempo Ring Of Fire before an encore of country standard Will The Circle Be Unbroken ended the night on an appropriate note – it was the last song to be performed on real Ryman Auditorium stage before the Opry moved to its current home, the Grand Ole Opry House, in 1974.
There were few empty seats to begin with, and it said a lot that more and more were vacated as people showed their appreciation by standing up to clap and dance along as the show progressed. On a Monday night no less.
There was no doubting the show's broad appeal and when it is on the road again, I'm sure the performers can expect a similarly warm response in Aberdeen.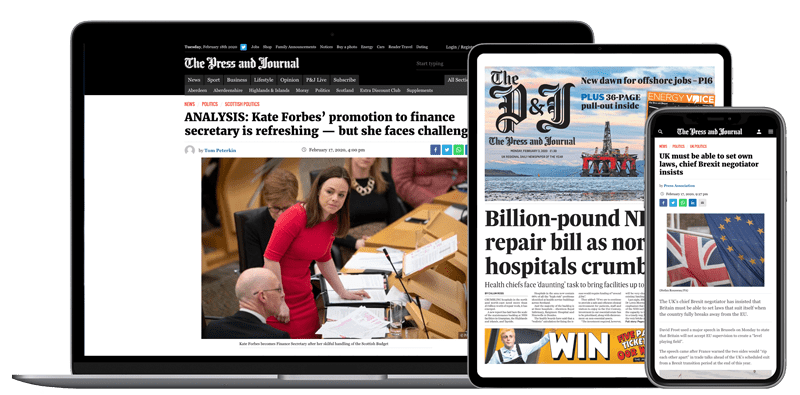 Help support quality local journalism … become a digital subscriber to The Press and Journal
For as little as £5.99 a month you can access all of our content, including Premium articles.
Subscribe