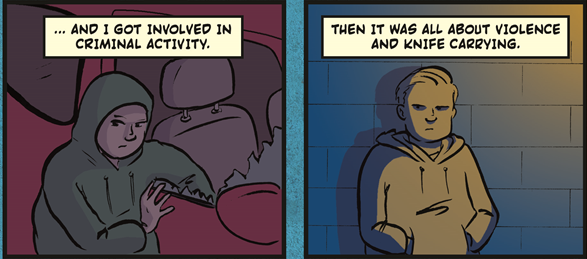 A new comic book about knife crime has been created to help children as young as 11 dissuade their friends from carrying blades.
The "Nae Danger" booklet has been created after talks with youngsters revealed that many feared being known as "a grass" if they reported concerns about a peer possessing a weapon.
They told campaigners that they would rather talk to their friends about why they were choosing to carry a blade – and then try to talk them out of it.
The comic is described as a "guide to understanding how to safely intervene when someone you know is carrying a knife" and uses slang to promote its message.
It will be launched at a conference in Glasgow by Cabinet Secretary for Justice, Humza Yousaf, today.
Mr Yousaf said: "The 'Nae Danger' resource is an excellent example of how young people can safely look after each other by changing behaviours within their own communities."
Senior development officer of the No Knives Better Lives campaign, Vicki Ridley, said: "When children told us that they would rather talk to their friend about the reasons why they were carrying a knife and try and dissuade them, it made us sit up and take notice.
"This resource acknowledges the power of prevention that young people already possess and taps into natural instincts such as being a good friend, seeking help from responsible peers, and looking out for one another."
Graphic cartoonist, Steven Ingram, has sketched out tricky situations youngsters may find themselves in.
In one section, called "about the bevvy", characters are urged to leave a party if a drink-fuelled argument takes place rather than staying and risking it escalating.
This resource is different from many others which recommend "reporting" as the only viable route to tackling knife crime, but No Knives Better Lives says that many youngsters see "grassing" on their mates as unacceptable, which allows knife carrying to continue.
Chief executive of YouthLink Scotland, Tim Frew, added: "This has given us an exciting new way to talk to all young people about their role in preventing knife-carrying through peer support.
"The feedback from young people in developing this resource has been invaluable in capturing how they deal with friendships and take responsibility for their actions."
The campaign has been launched in response to a rise in knife crime among young people across Scotland.
In October 2015, 16-year-old Cults Academy pupil Bailey Gwynne was fatally stabbed during an argument with a fellow schoolboy – who was later locked up for nine years after being found guilty of culpable homicide.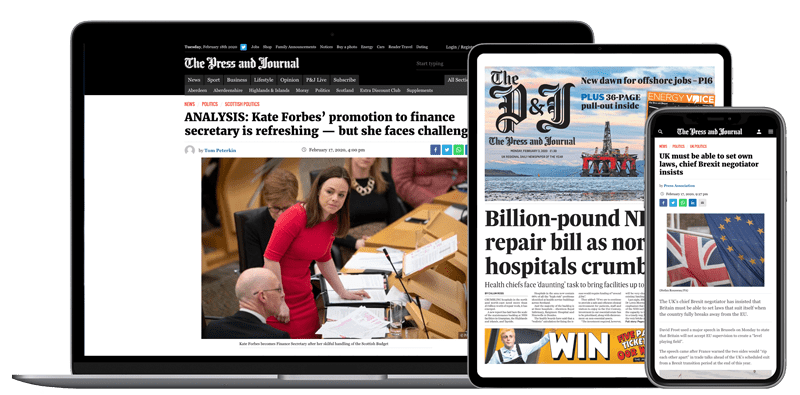 Help support quality local journalism … become a digital subscriber to The Press and Journal
For as little as £5.99 a month you can access all of our content, including Premium articles.
Subscribe