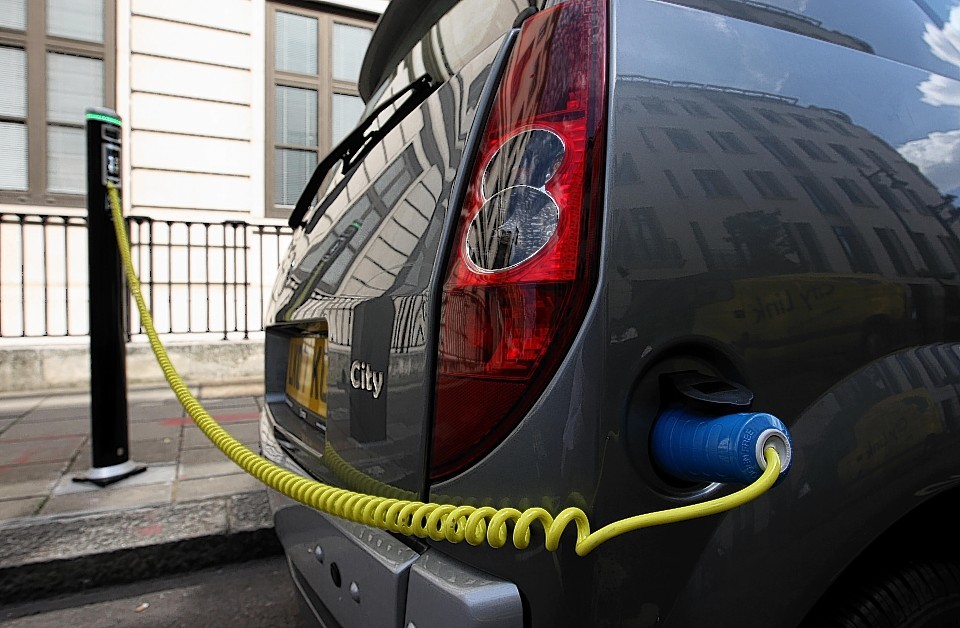 Calls have been for a £2million boost for electric car charging points for Aberdeen- amidst claims the city is "lagging behind" neighbours.
Councillors will meet at today's city growth committee to discuss a £300,000 Scottish Government grant towards the infrastructure.
The cash will support the procurement, installation and commissioning of electric vehicle charge points and associated infrastructure
But the opposition SNP group believes the money will not go far enough and will instead move for an additional £1.7 million investment from the fleet replacement programme.
Last night, leaders of the ruling administration questioned if there would have to be more cuts to support such a windfall.
In budget negotiations earlier this year, the SNP put forward the £2 million policy, but had that proposal rejected by the administration.
Council bosses have had long term ambitions to boost the number of cleaner vehicles in the city- particularly hydrogen models.
In July 2020, Aberdeen will become the first city in the world to introduce hydrogen-powered double decker buses.
The city already operates single decker vehicles, fuelled by the emerging technology, which proponents say is cleaner than traditional fossil fuels.
The city council also operates a number of electric charging points across the city as part of efforts to drive down pollution and improve air quality in Aberdeen.
SNP group leader Stephen Flynn said: "We have said on a number of occasions now that the administration need to move with the times and invest in electric.
"We simply can't afford to sit on the sidelines any longer. We need to kick-start investment in electric charging points and build a city fit for the future.
"If we are to encourage people to make the shift from diesel or petrol then they need to know that charging points will be plentiful and accessible and the reality is that, at present, that's simply not the case."
"We're sadly lagging well behind the likes of Dundee when it comes to investment in electric charging points but we still have time to reverse that trend and turn Aberdeen into a green-energy city."
Council co-leader Douglas Lumsden said Dundee had benefited from more funding in the past for the technology.
He added: "We will will have to consider the suggestion at the meeting."