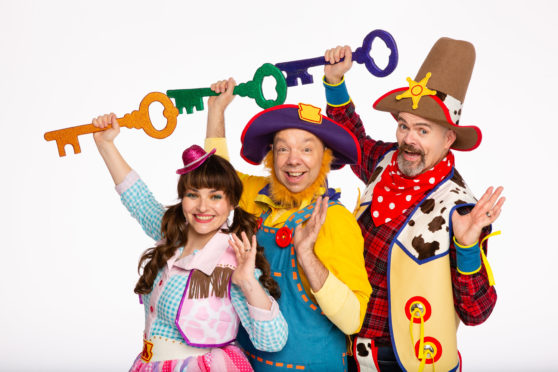 As they say in the business, "Yeee-haaa"!
Funbox brought their Wild West magic to Eden Court at the weekend, and what a show it was.
Every show has a different them (yet cleverly, they are still able to adapt their best-known songs so there can be a sing-a-long) – so this time, Anya, Kevin and Gary brought their 10-gallon hats to Inverness.
The plot: Someone is terrorising a local town, and it's up to our intrepid musical heroes to save the day. They had better hope they're the quickest draw in town and get the sheriff's silver star.
And then, the crucial question – will the crew find their missing keys by high noon?
Ah, the Funbox keys. This mum was particularly smug this year, because young Jude came armed with his own red key (other colours are available). Otherwise, you're in the foyer afterwards buying giant plastic accessories and wondering how it happened.
But, merchandise or not, they are an important part of the show, and something that gets even the shyest kids joining in.
From Skip To Ma Lou to Oh My Darling Clementine, with some new friends and numbers like Cactus Jack thrown in, it's another cheery and cheeky show.
There are a few wee laughs for the grown-ups, too – the town they have to save is called East Clintwood – there is something for everyone.
Funbox's Wild West Show was at Eden Court in Inverness.
The Funbox crew are at Aberdeen's Union Square on October 9 with their Rocking All Over the World mini-show as part of the Aberdeen International Comedy Festival.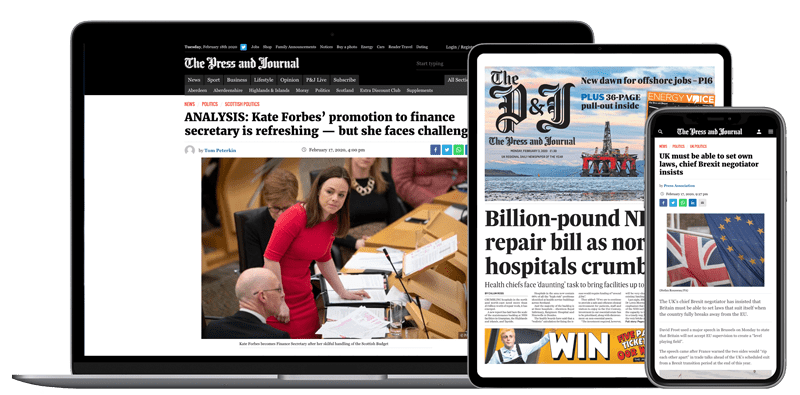 Help support quality local journalism … become a digital subscriber to The Press and Journal
For as little as £5.99 a month you can access all of our content, including Premium articles.
Subscribe