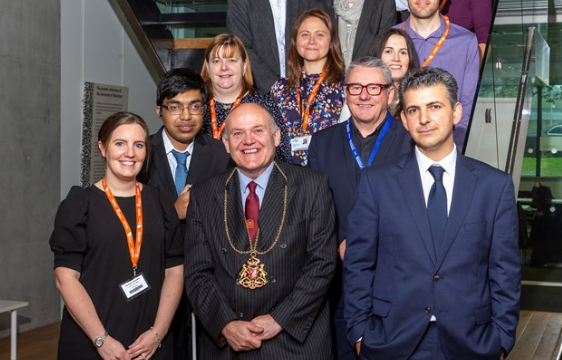 A task force has been set up to improve eyecare in Scotland, off the back of summit organised by a north-east academic.
Dr Alexandros Zangelidis, the head of economics at Aberdeen University, published research last year showing that people from poorer backgrounds were less likely to attend free NHS-funded eye tests.
Working with Optometry Scotland, he hosted a summit with clinicians, academics and charities, aimed at encouraging more people to use the service.
Its members have now created Scottish Eyecare for Everyone (See), which will work to "safeguard, develop and promote" free eye tests.
Dr Zangelidis said: "It's clear Scotland is leading the way in eyecare and great strides have been made in community optometry since the introduction of the free NHS-funded eye exam.
"However greater inclusivity and awareness is needed to reach the segments of society that are economically more vulnerable, with lower uptake of healthcare services.
"This will be just one of the key issues that See will seek to address – already we have ideas for targeted awareness-raising measures, and we look forward to seeing these ideas come to life."
Frank Munro, clinical advisor for Optometry Scotland, said: "It's vital that we now ask how community eyecare can be further refined, what more can be done to encourage joint working between primary and secondary care, and what else can be done to improve current arrangements to secure the future of Scotland's eye health."