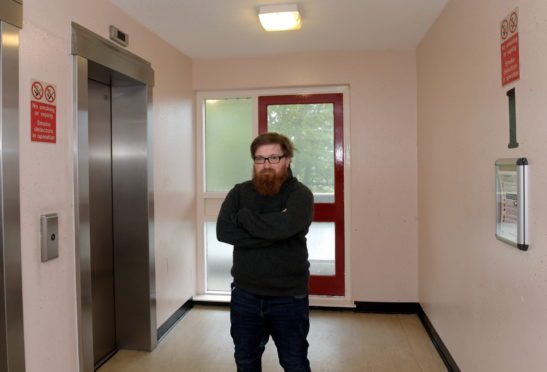 Concerns have been raised at "excessive" spending by cash-strapped Aberdeen City Council after a dozen of the same signs were put up just a few feet from each other.
Last week, around 100 signs were erected throughout the corridors of Thistle Court in the city centre, highlighting the ban on smoking in the communal areas.
On each of the seven floors, more than 10 signs have been fixed to the walls – some just a six feet apart – and there are others in the stairwells.
There are only 18 properties on each level and residents have been quick to question the need for so many no smoking notices.
Chairman of Aberdeen City Centre Community Council Dustin Macdonald lives on the first floor, where 13 signs were put up.
The 33-year-old said: "To me, it's about the cost. Metal signs are not cheap.
"Some are literally two metres away from each other and at each lift there are two facing each other.
"We are on board with reminding people they can't smoke or vape in common areas in high rises but the signage is over the top.
"Especially when all we hear is there is no money for council services."
The council introduced a raft of money-saving measures in its March budget.
The cost of school meals was raised, alongside cuts on pothole and footway repairs and hikes in parking charges.
Council tax was also increased to keep local services afloat and a controversial £30 levy was introduced for those looking to have their garden waste collected.
Mr Macdonald, who has lived in Thistle Court for 16 years, lamented such a spend on signage.
"They could have been more strategic with where they placed them better so they didn't need as many," he added.
"It is not just Thistle Court, I have heard it is the much same in Gilcomstoun Land and people in other buildings have raised concerns too.
"It is the excess of it all, the money could have been better spent elsewhere.
"For example there is flooring on our level that has been ripped up, which is potentially a trip hazard for the older residents."
An Aberdeen City Council spokesman said: "Fire safety in multi-storey properties is an important issue and we have worked closely with partners, including the Scottish Fire and Rescue Service, to raise awareness.
"Prominent signage to highlight the no smoking policy in communal areas is part of the wider commitment to fire safety and to reducing the number of false alarms caused by cigarette smoke."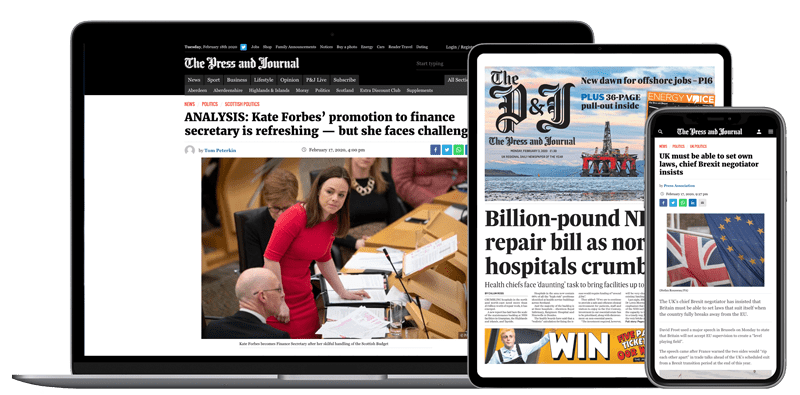 Help support quality local journalism … become a digital subscriber to The Press and Journal
For as little as £5.99 a month you can access all of our content, including Premium articles.
Subscribe